Ayala Corporation bagged the Silver Award as Asia's Best Integrated Report and was a finalist in five other categories at the 6th Asia Sustainability Reporting Awards (ASRA), the most prestigious international awards for corporate reporting.
Due to the pandemic, the event was hosted virtually in Singapore by CSR Works and was attended by a multitude of representatives from Asian companies who practice Sustainability Reporting. Broadcasted live, the ceremony was attended by more than 250 business leaders and sustainability practitioners from 20 Asian countries. Special guests and dignitaries from the academe, embassies, trade associations, and advocacy organizations were also present.
Guests of Honour H.R. Ms. Kara Owen, British High Commissioner to Singapore, and H.E. Mr. Niclas Kvarnström, the Swedish Ambassador in Singapore gave their welcome remarks to formally open the ceremony. Going beyond just announcing the winners, the program included segments where ASRA judges were featured in a string of rapid-fire questions on sustainability reporting.
The independent panel of judges followed a rigorous multi-tier evaluation process that involves three rounds of assessment. This ensures that the winners in every category are the best according to the criteria for judging and comprehensive due diligence that considers the company's reputation among their stakeholders. For this awarding cycle, the judges reviewed a total of 494 entries from 17 countries for 19 categories. Only 102 companies from 14 countries made it to the finals. The fierce competition produced 39 winners who were awarded with gold, silver, and bronze medals and a Report of the Year award.
Rajesh Chhabara, managing director of CSRWorks International and the founder of ASRA, notably commented the increasing quality of sustainability reports across the region and that each year, choosing the winners are becoming more and more challenging. This gives a positive outlook on sustainability reporting in the region and signifies the growth and maturity of the practitioners in the field.
President and CEO of Ayala Corporation, Fernando Zobel de Ayala, says "We are grateful, honored, and humbled to receive the Silver award for Asia's Best Integrated Report. This award serves as an affirmation of our continued sustainability efforts and it reminds us to commit to and persevere in the long road ahead. More than an award, this is a challenge to us to never cease in improving our reporting process as we continue to uphold the highest standards of integrity and accountability."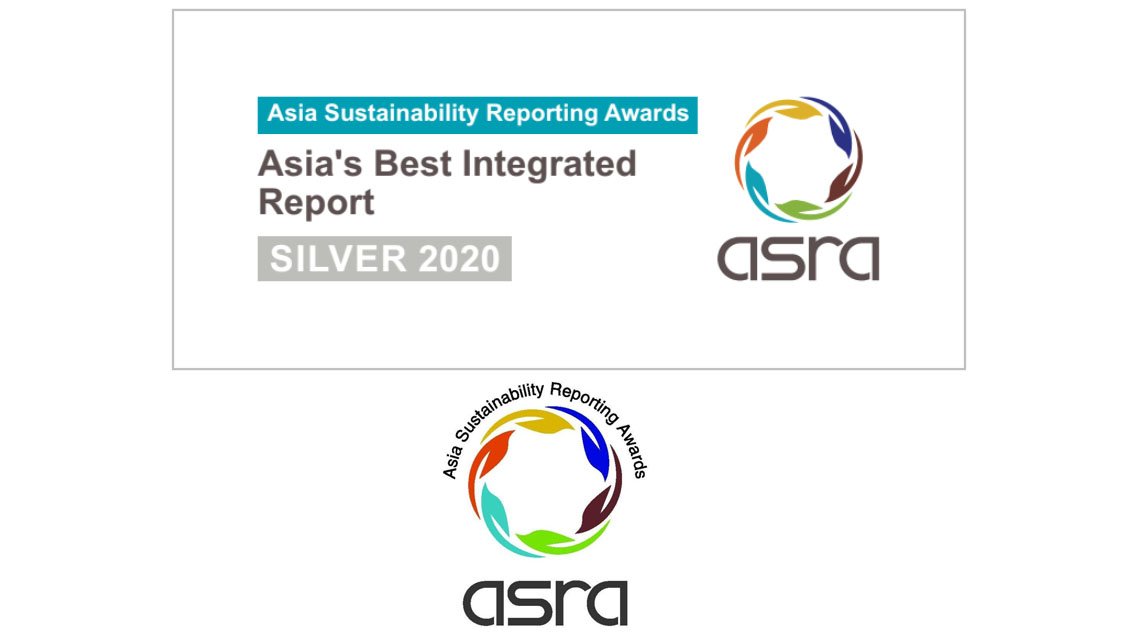 ---
"COMMENT DISCLAIMER: Reader comments posted on this Web site are not in any way endorsed by SAKSI NGAYON. Comments are views by saksingayon.com readers who exercise their right to free expression and they do not necessarily represent or reflect the position or viewpoint of saksingayon.com. While reserving this publication's right to delete comments that are deemed offensive, indecent or inconsistent with SAKSI NGAYON editorial standards, SAKSI NGAYON may not be held liable for any false information posted by readers in this comments section."