THE Office of Civil Defense (OCD) has presented the awaited solution to the Mindoro oil spill.
In a press briefing held at OCD Headquarters by National Task Force on Oil Spill, OCD Administrator and DND Undersecretary Ariel Nepomuceno reported to the public that the siphoning vessel from Singapore will empty the remaining oil inside the sunken MT Princess Empress tanker. The said equipment is set to arrive around the end of May.
Department of Environment and Natural Resources (DENR) Undersecretary Jonas Leones, Department of Social Welfare and Development (DSWD) Assistant Secretary Marlon Alagao,
Department of Transportation (DOTr) Assistant Secretary Julius Yano, Department of Health (DOH)'s Maria Belinda Evangelista, and OCD Assistant Secretary Bernardo Rafaelito Alejandro IV also led the task force's press briefing.
OCD commended the bayanihan spirit shown by the collective efforts of national government agencies, local government of Oriental Mindoro, private sectors and international institutions, but also stated that there is still a lot more to be done to avoid another oil spill disaster.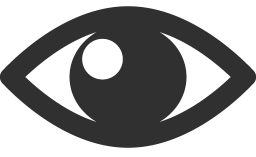 33