PASAY, PHILIPPINES — Round One, the country's first equity crowdfunding platform, was officially launched on Wednesday, October 12, at the Solaire Resort and Casino Manila.
Conceptualization of the platform began at the end of 2019, following the release of the crowdfunding rules and regulations by the Securities and Exchange Commission (SEC) a few months prior. Round One was accordingly granted its license to operate on February 23 of this year.
Through the platform, entrepreneurs looking to raise funds can launch campaigns of up to Php 50 million pesos per year via the public sale of securities. Round One conducts high level due diligence on both entrepreneurs (also known as "issuers") and investors on the platform. To ensure transparency, issuers are required to upload investment offering materials and indicate the complete details of their fundraising goal (such as the share price) and terms of the securities being offered.
On the other hand, only registered and verified investors may commit to campaigns. All monetary transactions are safekept by Round One's partner banks and financial institutions through the duration of a campaign to ensure the proper handling of investor cash.
"Round One shall provide a good holistic solution for entrepreneurs not just as a fundraising avenue, but also in attracting experts from all sectors to mentor them to grow and improve." said Ms. Marian Peña, Chairman and President of Eastern Securities Development Corporation (ESDC), the stock brokerage that manages and operates Round One.
Present during the launch was SEC Commissioner Kelvin Lee, who delivered the keynote address and lauded Round One for making a "bold move in a new and fast-moving industry."
IN PHOTO (L-R): Ms. Charmaine Co, Marketing Head of Round One; Mr. Brandon Leong, Business Unit Lead of Round One; Ms. Marian Peña, Chairman and President of ESDC; Commissioner Kelvin Lee of the SEC; and Mr. Willy Ocier, Director of ESDC.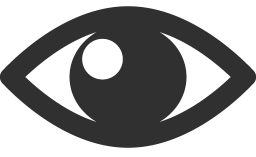 14