WHEN people think of the Reserve Officers' Training Corps (ROTC), I think a number find it intimidating. Perhaps it is because of the military setting ROTC has, associated with tough training and even tougher characters found in cadets and cadet officers. When students join NSTP-ROTC, and more specifically the Cadet Officer Candidate Course (COCC), one of the hesitations and apprehensions people have about the programs is that "it's a place people haze you in.
" To be honest, hazing was one of the things I also thought of when I joined. The military is known to be a setting where there is rigorous training and a strict environment.
Though my ROTC and COCC experience was online, I wondered if there would be some form of hazing, such as verbal or psychological hazing. But I was wrong, on the entire thought of hazing. There was none at all.
From the start of the program, we were informed that the Ateneo de Manila University strictly follows the Anti-Hazing Act of 2018 (RA No. 11053), and we saw throughout the program that it is true and not just empty words.
As Cadet Officer Candidates, our upper-class officers were strict but did not abuse their power to play around with our physical, emotional, and psychological states.
Yes, the program was tough – there was a lot of physical training even online, and there were several times my mates and I felt demoralized because of all the mistakes we made and our accumulated infractions.
But the physical training and the tasks we were given (like memorizing codes) were not just on the whim of the officers.
There was always a reason behind everything we were told to do, and because of this understanding, we trusted our upper-class officers completely knowing that everything they did was for the sake of the Corps and our development as cadets and individuals. The death that previously occurred within ROTC San Beda continues to shock and sadden us.
The safety and welfare of the cadets and cadet officers should always be the priority, even in a militarized setting.
There is no place for hazing in the ROTC.
Now, as officers, we see it even more clearly.
There are a lot of processes that we follow to make sure that no cadet will feel as if they are being hazed.
We strictly follow procedures put down by the school to ensure this, without compromising the military training that we implement. The safety and well-being of the ROTC cadets we handle always come first.
Within the Ateneo Corps of Cadet Officers, we keep our personal lives to ourselves and maintain professionalism in the workspace to ensure that we get to function to the best of our abilities and not just from what we feel like doing. We are aware of each other's personal space and boundaries so that no one feels intruded upon.
In all honesty, I feel safest when I am around my mates and other officers. I know that they are people I can count on, because of the honor system we all abide by and the trust we have developed in each other.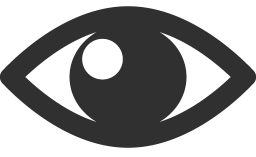 33