THE City of Taguig reported collecting business taxes amounting to ₱4.38 billion during its Business One Stop Shop (BOSS) this year, a whopping ₱1.17 billion increase from the figure reported for the same period in 2022.
Carrying out the orders of Mayor Lani Cayetano, the city rolled out a new system that allowed business owners to apply for permits and pay taxes quickly, accurately, and hassle-free.
The Business Permits and Licensing Office and the City Treasurer's Office integrated the payment of Barangay fees. Business owners no longer needed to secure clearances from the barangays separately.
Business Permits and Licensing Office Head Atty. Tes Veloso added that new protocols for handling applications of taxpayers were implemented resulting in fewer requirements and faster and more convenient processing of permits.
Under BOSS 2023, business owners could process business permits at two convenient venues —SM Aura Satellite Office and the newly opened Convention Center at the New City Hall Building.
Once applications are approved, business owners can have their permit sent via courier or print it themselves. The new system also allows applicants to view their billing statements online.
Mayor Lani Cayetano thanked the business owners for doing business in Taguig and paying their taxes, emphasizing that these taxes come back in the form of services and benefits for Taguigeños.
City Treasurer Atty. Voltaire Enriquez noted the marked improvement not just in collection of taxes, but in the overall operation of BOSS and customer satisfaction:
"Payment and releasing were fast; taxpayers did not line up until midnight to settle their taxes or wait for their business permits; there was no rush to beat the deadline; and there were no irate customers protesting," he stated. (DANNY BACOLOD)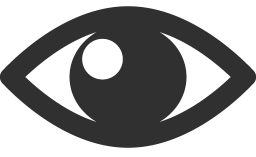 38