The Xyngular Corporate team with Migs De La Rosa of Managing Director and Founder of Mplify. From Left to right: Rudy Revak (Founder and Chairman of the Board), Curtis Call (Chief Sales Officer), Beth Anana (General Manager), Leizel Rodil (Human Resource Manager), Chat Federez (Senior Manager for Product Regulatory & Events), Elizabeth Mapula (Marketing Communications Officer), Rodrick Bonde (Field Development & Training Manager)
Xyngular is a weight loss and nutritional company with headquarters based in Utah, USA. Started in 2009 with a purpose of empowering change,  Xyngular developed a ground breaking health beverage formula combining the high quality blend of super fruits available with primary antioxidant pre-cursors and herbal adaptogens to allow even the most cynical consumer to feel a positive difference in their health. Then, the company built the most original and efficient way to allow everyone to help each other share in the global growth of a company.
Xyngular has received a number of recognitions for its product quality, overall sales, growth and impact. Its CEO, Russ Fletcher has also been recognized as the Business CEO in 2020 in Utah, USA.   This has put Xyngular in the conversation with some of the best-known and historic brands in direct selling. For a growing company like Xyngular to accomplish this is truly a testament that it has the best leadership, employees, and most importantly, Distributors in the entire world!
Xyngular as part of their business expansion opened its business in the Philippines in 2017 with Beth Anana as the General Manager and leading a team, a group of amazing individuals committed to support the sales force.  Xyngular Philippines is in its 5th year in the country, and takes pride in launching its newest product in the market, the Collagen. This product is made with a unique composition of ingredients intended to support proper digestion and joint recovery, helps improve skin elasticity and boosts your natural collagen production. With
Xyngular is a member of the Direct Selling Association in the US and in the Philippines as well as Health and Dietary Supplement Association of the  Philippines (HADSAP).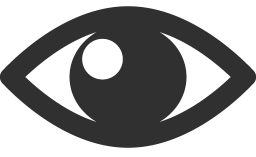 218