The government must prepare for an impending El Nino and its adverse impacts on various sectors even as the state weather bureau has just declared the start of the rainy season.
Deputy Speaker and Las Pinas Rep. Camille Villar has filed House Resolution 1024 to look into possible government interventions in the light of the return of El Nino, which has 90% chance of beginning this year, as its resulting severe weather conditions could impact the agriculture sector, affect essential and non-essential industries and stoke inflation.
"Apart from agriculture, water resources, power generation, health and sanitation and other sectors are likely to be impacted by El Nino, and concerned state agencies must prepare to mitigate the impacts of severe weather conditions," said Villar.
The Philippine Atmospheric, Geophysical and Astronomical Services Administration said there is a high possibility of El Nino to develop in the coming months, which may persist up to the first quarter of 2024.
There is also a significant chance of ocean surface warming later this year, the state weather bureau has said.
Experts noted that El Niño's impact typically causes hot and dry weather and below-normal rainfall conditions, which could have negative impacts such as dry spells and droughts in some areas of the country.
It could also bring heavier-than-normal rain conditions in other areas. Taking note of the country's previous experience from the El Nino phenomenon that resulted in a decline in agricultural output, Villar said the farming and fishing subsectors, as well as workers' livelihood and food security, could take a hit from dry weather.
Also, the lingering effects of El Nino added to inflation woes and this time may drive up the already elevated cost of basic goods and services, Villar added.
The World Meteorological Organization has warned that El Nino could cause "far-reaching repercussions for health, food security, water management, and the environment."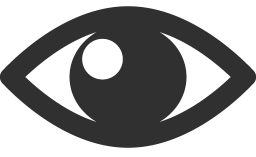 51