MANILA — Ako Bicol Party-list Rep. Elizaldy Co hailed the "historic expulsion" of a member of the House of Representatives, and deemed Speaker Martin Romualdez's move as an act similar to a conscientious father who is firm in maintaining the institution's integrity.
Co said the removal of Negros Oriental 3rd District Rep. Arnolfo Teves Jr. from the House is a demonstration of Romualdez's commitment to upholding the highest ethical standards in the legislative body as it likewise ensures accountability among legislators.
"Speaker Romualdez's historic decision resonates as an enduring embodiment of the principles that guide our revered legislative institution. This bold step establishes a vital precedent, reminding us unequivocally that, as stewards of the people's trust, we are bound not solely by the imperative to formulate and enact judicious legislation, but also by the solemn responsibility to conduct ourselves with dignity, honor, and integrity," he said.
Crossing party lines, 265 lawmakers have voted to adopt the recommendation of the House Committee on Ethics and Privileges for the expulsion of Teves.
According to Co, the decision was based on three pivotal factors that could not be overlooked: his contentious pursuit of asylum in Timor-Leste, his frequent and unexcused absence from parliamentary duties that flagrantly violated House rules, and the disturbing instances of alleged "indecent behavior" displayed on social media platforms, which tarnished the image and integrity of the House of Representatives.
"The decision is proof of Speaker Romualdez's promise to safeguard the prestige, honor, and dignity of the House," noted Co, praising the top leader of the lower chamber "for his unparalleled commitment to the ideals of democracy, which has consistently steered the House of Representatives toward a trajectory of transparency and accountability to serve the public good."
"Just as a father ensures that his children face the consequences of their actions, Speaker Romualdez, in his stewardship, underscores that accountability is an indispensable pillar of our democratic governance," Co added.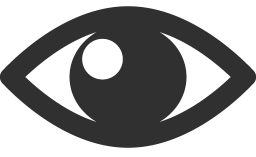 60