Manila – In response to the resolute call by Speaker Ferdinand Martin Romualdez to accelerate the approval of the 2024 General Appropriations Bill within a mere 5-week timeframe, Representative Elizaldy Co of Ako Bicol Party List has risen to the occasion. Serving as the Chairman of the House Committee on Appropriations, Co comprehends the pivotal responsibility he holds in this momentous undertaking.
Speaker Romualdez expressed his confidence in the House of Representatives' ability to meticulously deliberate on and pass the General Appropriations Bill within a tight timeframe. He emphasized that this vital piece of legislation should be handled with utmost dedication and responsibility. "I can assure everyone that the House of Representatives will not take a break until and unless we have passed this very important piece of legislation," he stated.
Co, known for his dedication to public service and astute financial acumen, has embraced the task presented by Speaker Romualdez with unwavering commitment. As the Chairman of the Appropriations Committee, Co has pledged to facilitate a comprehensive and transparent budget deliberation process that will ensure the prudent allocation of resources.
"I am honored to take on this responsibility and contribute to the timely passage of the 2024 General Appropriations Bill," Co remarked. "Our duty is to diligently assess each proposed budget item and make informed decisions that will benefit our country and its citizens, particularly the marginalized segments of society."
Co echoed Speaker Romualdez's call for active participation, respectful discourse, and consensus-building among all members of the Appropriations Committee. He emphasized that the meticulous examination of the proposed national budget is crucial to sustaining the progress achieved in the previous year and aligning with the nation's socioeconomic agenda.
"We are entrusted with the power of the purse, and it is our duty to ensure that every taxpayer's contribution is utilized wisely and effectively," Co said.
"By maintaining accuracy, objectivity, and transparency throughout this process, we can guarantee that the P5.768 trillion budget will be put to the best possible use for the benefit of the Filipino people."
Co expressed his commitment to upholding the trust and confidence of the Filipino people, pledging to champion fiscal prudence, strategic resource allocation, and transparent governance. "As a united force, we will shape a brighter future for the Philippines, and empower the lives of our fellow citizens," he affirmed.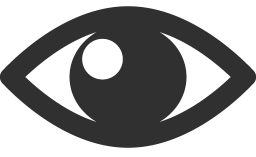 78