Go Negosyo founder Joey Concepcion remains optimistic about the country's economy, this despite a slight reduction in business confidence and growth forecasts.
"I am very optimistic that this Christmas will be a very good one," he told reporters at the Pandesal Forum moderated by Wilson Lee Flores. "Inflation has gone down – maybe not to the level of a couple of years back – but it is moving down," he said. "A lot of MSMEs have recovered and are now cash-flow positive," he said.
Concepcion's statement is in reaction to several reports that point to a downtrend in the economy. A recent survey released by the BangkoSentral ng Pilipinas (BSP) showed business confidence fell 40.8 percent to 35.8 percent in the third quarter. The BSP, however, attributed the decline in sales and demand for goods and services to weather-related disruptions and other seasonal factors, higher prices of raw materials and production costs, elevated inflation and interest rates, and peso depreciation. In addition, the growth outlook for the Philippines this year by both the Asian Development Bank and S&P Global Ratings have been adjusted to slightly lower than the government's 6 to 7 percent target.
"In business, we don't look at these things too close, you have to look at it at the end of the year to really see how things are," he said. "We should not look at one number and be discouraged," he said.
He reiterated this statement in another interview. "Inflation is caused by external factors and hopefully these things will turn around," he told host Dante Ang II on his show Business and Politics.
Economists have attributed the rise in oil prices to the decision by oil-producing countries, more recently by Russia, to reduce supply in order to manage their own domestic issues. Slower growth in the US and Europe, as well as a recovering China, continue to affect the Philippines.
"Our economy will have its ups and downs. It's worldwide inflation. Yung pagtaas ng fuel, hindi atin lang [the price increases in fuel is not our problem alone]," he said. "There was a very bad period in inflation but now it's going down. We're not at the lowest level, we're somewhere in the middle, and most prices are gradually coming down. Some are still up because there are shortages but eventually inflation will temper down," he said, adding that prices for sugar, wheat and milk have come down.
Moreover, Concepcion said the government is being pro-active about the current situation. "Because of PSAC, it has made [private sector] work as a team with the government. Getting the best minds to work for the government for free is one the best things this government has done," said Concepcion, referring to the Private Sector Advisory Council, which was set up by President Ferdinand Marcos Jr. to give private sector guidance to help the government achieve its economic objectives.
"We have good people in government; but if you add the entrepreneurial drive and vision of these people [in PSAC], this is a big plus … in helping the government push our economy forward."
He added that, with longer-term solutions now being initiated, the Philippines has better prospects in the long term. Among these are the proposals to integrate small farmers into the value chain of larger corporations, and to teach entrepreneurial skills to senior high school students.
"Sari-sari stores have been embraced as part of the value chain of large companies, and they are doing well. The same thing can happen in agriculture," he said. Uplifting the agriculture sector, upskilling the workforce and teaching entrepreneurial skills to young people, Concepcion believes, can address issues on wage increases in a more sustainable way.
"Without jobs, not everybody will benefit from a wage increase. The priority is job generation," he said.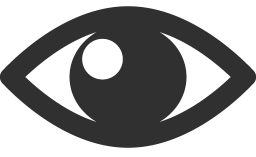 53