Cebu, Philippines, August 12, 2023 – State-of-the-art seabuses will start ferrying passengers from Lapu-Lapu City, Mactan to Liloan's Pier 88 Port on August 15 with hourly trips from 5AM to 7PM daily, Congressman Duke Frasco announced.
At the dry run voyage for the Seabus from Mactan Wharf to Pier 88, the operator, Topline, explained that this is the first time such route has been opened for the public, creating connectivity between Mactan Island and the North of Cebu.
In May, President Ferdinand Marcos, Jr. and Vice President Sara Duterte inaugurated Liloan Pier 88, the first smart port in the country. Conceptualized in 2015 during Cong. Duke Frasco's last term as Mayor of Liloan, the port started construction during now Tourism Secretary Christina Frasco's term as Mayor, and finally opened this year. According to Cong. Frasco, "The fulfillment of this eight-year long dream project is made more meaningful with the addition of the Seabuses to the routes provided by Liloan's Pier 88 as it will greatly ease commuter woes, decongest traffic, save time and money, and uplift the quality of life for Liloan, Consolacion, Compostela, and Danao City, and other areas in the North of Cebu."
According to Cong Frasco, Pier 88's direct route to Mactan Island is "a game changer" for commuters from North of Cebu, particularly in Liloan, Consolacion, Compostela, and Danao City, cutting travel time from an average of 1 to 2 hours to only 30 to 45 minutes.
Fare for the Seabus starts at a reasonable promo rate of Php 35, with each Seabus to accommodate up to 150 passengers.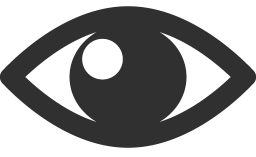 113