Private establishments are enjoined to amend their public health and safety protocols following the lifting of the COVID-19 public health emergency.
Labor Secretary Bienvenido E. Laguesma issued on September 20 Labor Advisory No. 23, Series of 2023, or the Guidelines on Minimum Public Health Standards in Workplaces relative to the Lifting of the State of Public Health Emergency due to COVID-19, reiterating the shared responsibility of labor and management in continuously ensuring safe and healthy working conditions after the country ceased its public health emergency status.
Respective safety and health committees of offices are urged to review, evaluate, and update their existing occupational safety and health programs, and include provisions on regular health and medical surveillance and establishment of referral mechanisms to their nearest health service provider.
"To further ensure safe and healthy working conditions, employers shall promote vaccination among all employees, including contractors' deployed workers and their families," the labor advisory stated.
The advisory, however, emphasized that employees who refuse or fail to get vaccinated shall not be discriminated (in terms of tenure, promotion, training, pay, and other benefits) or terminated from employment.
Establishments must also ensure the availability of sanitation and hygiene facilities and should be guided by the updated health protocols per Department of Health (DOH) Department Circular No. 2023-0324.
Through the advisory, DOLE also stressed that all costs of preventive and control measures for workplace illnesses and diseases, including vaccine costs, shall be borne by the employer.
The directive likewise urged employers and employees to develop mutually agreeable company policies on sick leave benefits, access to medical insurance coverage, isolation assistance, paid vaccination leave, and other benefits, unless there are more favorable existing provisions in the company's collective bargaining agreement.
The labor department also reminded employers to submit their monthly work accident and injuries reports and annual medical reports to the DOLE Regional/Provincial/Field Office, which has jurisdiction over their workplace. In addition, all COVID-19-positive cases must be reported to respective local government units per DOH Administrative Order No. 2020-0013, or the Revised Guidelines for the Inclusion of COVID-19 in the List of Notifiable Diseases for Mandatory Reporting to the Department of Health.
Consequently, all previous directives only effective during the public health emergency, and those inconsistent with the new labor advisory are withdrawn, revoked, or canceled.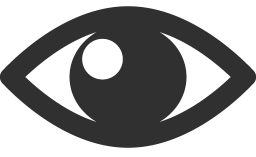 119