Deputy Speaker and Cebu 5th District Representative Vincent Franco "Duke" Frasco hosted the grand launching of Liloan Cebu Port Development: Pier 88 on 27 May 2023.
Finally, after having gone through several elections, a global pandemic, and a supertyphoon, this grand launching marks the coming to life of this 8-year long dream of Cong. Duke Frasco
for all Cebuanos.
Among those who graced the event were President Ferdinand "Bongbong" R. Marcos, Jr. who led the ribbon cutting ceremony and served as keynote speaker for the grand launching; VicePresident Sara Z. Duterte who also served as guest during the groundbreaking and inauguration of the port way back in 2019; House Speaker Ferdinand Martin G. Romualdez; Deputy Speaker Raymond Mendoza; Transportation Secretary Jimmy Bautista; Tourism Secretary Christina Frasco; Cebu Province Governor Gwen Garcia; Liloan Mayor Aljew Frasco; Pier 88 Ventures, Inc. executives, CEO Erik Lim and COO Kyle Uy; and local officials of the municipality of Cebu.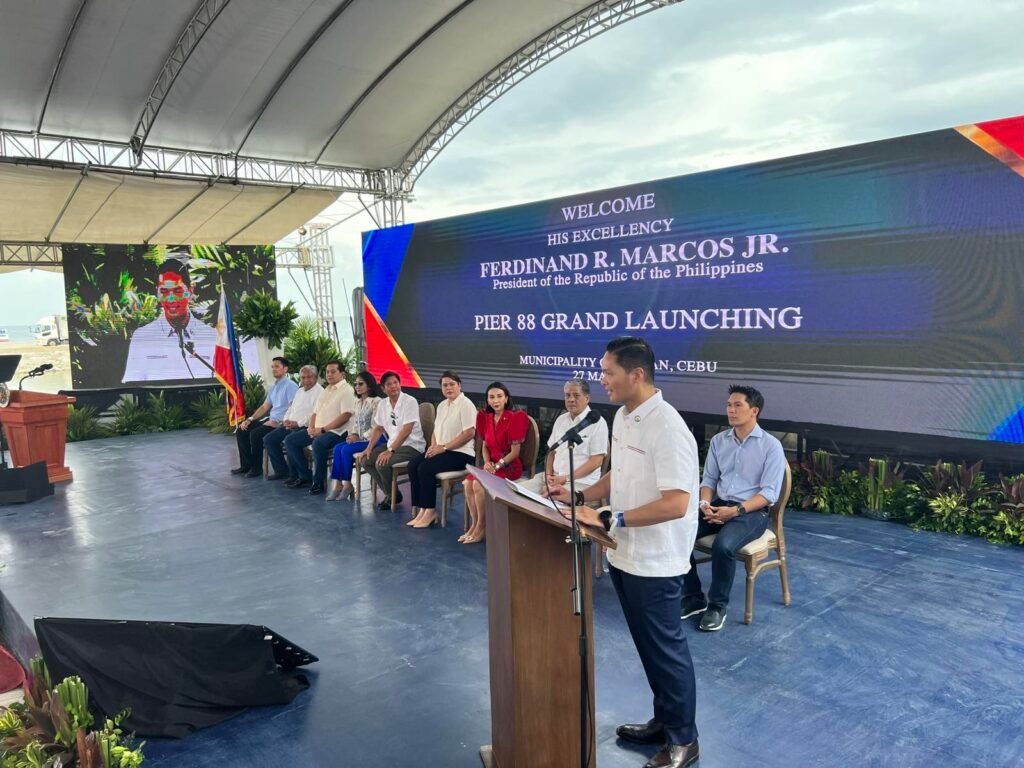 President Marcos sees the launch of Pier 88 as important piece of the puzzle; "that puzzle that we are trying to put together so that our connectivity, not only amongst the islands of
the Philippines, but even amongst our international friends and visitors and tourists, is strengthened and made easier and more accessible."
Having the same vision with the President, this development project of Cong. Frasco and Pier 88 executives fully support the administration's drive towards economic prosperity by spreading development to the islands and the countryside and uplifting the lives of Filipinos.
In his welcome speech, Cong. Frasco presented Pier 88 as Cebu's first smart port, offering convenient and modern services to commuters from the Visayas connecting to Bohol, the Camotes Islands, Ormoc, Leyte, and to the cities of Lapu-Lapu and Cebu; and perhaps, more.
"The Port will help decongest traffic in Metro Cebu, particularly in Consolacion and Mandaue City, by providing an alternative mode of transport using the Topline Seabus. Most
importantly, it will improve the quality of life — saving hours in the lives of thousands of Cebuanos by significantly cutting travel time of the riding public who commute daily to and
from their respective workplaces in Metro Cebu.
Pier 88 Port of Liloan provides an added economic gateway to our already progressive and developed town. It benefits surrounding Municipalities and Cities, and the rest of Northern Cebu, and creates massive opportunities for livelihood, employment, commerce, trade, and tourism," Cong. Frasco said.
In his remarks, Pier 88 Ventures Inc.'s CEO Erik Lim showcased Pier 88 and its facilities.
He believes that "what sets it apart from other ports is its smart port system, its green building, and for Liloan, the very strategic location of Pier 88 which shall serve as touchpoint for other
port destinations."
Having a smart port system, Pier 88 will be using an automated ticketing system not only for passengers but also for cargo.
With its QR codes system, it can make travel seamless for the passengers. Solar panels will also be installed in its green commercial building as part of Pier 88 Ventures, Inc.'s goal for decarbonization.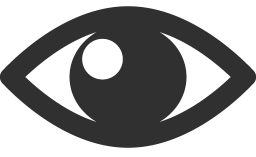 87