A bill seeking to convert the Land Transportation Office (LTO) extension into a regular licensing center is inching its way into becoming a law, as lawmakers moved to approve the measure on third and final reading on Monday, May 29.
Voting 289-0-0, House Bill 8152 successfully hurdled plenary approval.
Deputy Speaker and Las Pinas Rep. Camille Villar, principal author of under Committee Report No. 542, said the measure would effectively provide LTO-Las Pinas the necessary capacity to handle increasing number of daily transactions.
"Upgrading the various services of LTO-Las Pinas Extension Office to be known as Las Pinas City LTO Licensing Center would definitely mean shorter queues in the renewal of drivers licenses, application of new ones, registration of motor vehicles and other related land transportation assistance and transactions," said the ranking House member.
"We are elated that our colleagues supported this measure not only for our constituents in Las Pinas but also for our neighboring towns," added Villar.
Villar added it will also decongest the usually-cramped services in most LTO offices, particularly in Metro Manila and other urban areas.
Initial funding of the office shall be charged against the present year's budget of the Las Pinas LTO Licensing Extension Office, while succeeding outlays shall be included in the annual national budget.
The LTO Las Pinas bill was approved in an omnibus approval of other local bills during the plenary session, a few days before the legislative adjournment.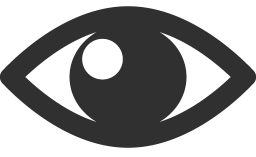 78