Liloan's Pier88 Port is set to open end of May and will serve commuters from the Visayas: Bohol, Camotes Islands, Leyte, Metro Cebu Conceptualized in 2015 during his last term as Mayor of Liloan and approved in 2017 when he was Commissioner of the Cebu Port Authority, Liloan's Pier88 Port had its groundbreaking ceremony on 22 October 2019, followed by the causeway inauguration on 24 October 2021. By the end of this month, it shall have its grand opening.
This development project is a partnership between the Municipality of Liloan and Pier88 Ventures, Inc. & Topline Group of Companies, Vikingland Corp., and FL Port Management Corp.
Cong. Duke Frasco endeavored Pier88 not only to connect Liloan with other ports in the Visayas (i.e. Bohol. Camotes Islands, Leyte) but, moreover, help decongest the traffic in
northern Metro Cebu, particularly in Consolacion and Mandaue City, by providing an alternative mode to land transport via sea transport from Liloan to Mactan and Cebu City.
Significantly cutting the travel time by half, residents from the northern parts of Cebu who commute daily on the way to their respective workplaces in the cities of Mandaue, LapuLapu and Cebu, would greatly benefit from having this alternative mode of transportation by sea.
Not only will passengers be relieved of the stress and anxiety due to traffic, they will be able to relax knowing departure and arrival times are more certain while they take in the fresh sea breeze while aboard the ferries. Once they arrive in Mactan island or Cebu City, the passengers are just walking distance to the MEPZ and downtown Cebu City.
Additionally, Pier88 will be an economic gateway to the already progressive and developed town of Liloan and of its neighbors, the Municipality of Compostela and Danao City.
Pier88 is envisioned to be a mixed-use development that will not only function as a port but shall also feature a mall, restaurants, and leisure spaces which will generate more job opportunities for the residents of the 5th District of Cebu. As Cong. Duke Frasco had his heart set on this significant feat ever since he was a mayor, Pier88 became his personal aspiration and goal for his constituents.
Pursuing this dream and having committed to implement this port project for eight years now, it is with heartfelt gratitude and joy to be in the final stages of completing this groundbreaking development for his beloved Liloan and the 5th District of Cebu.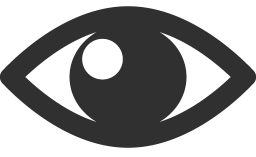 33