Manila – Ako Bicol Party List Representative and Chairman of the House Committee on Appropriations Congressman Elizaldy Co grills officials from the Department of Agriculture during its budget hearing.
Co recalled that as early as March or April of this year, they had been conducting meetings together with Speaker Ferdinand Martin Romualdez, DA Undersecretary Leocadio Sebastian and other officials of the Agriculture Department to find solutions on the looming rice price surge. Co added that they were assured by Usec. Sebastian that the rice price surge will never happen this year.
"We know it's coming, that the price will go up to 60 pesos and we don't want it to happen because this happened the last time during the administration bumagsak yung rating [sic]. We don't want it to happen and you assured us up to May. Sinabi mo imposibleng mangyayari yan," Co said.
Co aired his disappointment with Usec. Sebastian for giving false assurances. He said "How come ganyan ang nangyari, hindi ko maintindihan talaga and the President said we should file economic sabotage [sic]. Dapat kasama ang mga officials na nagko-contribute sa ekonomiya ng pagsabotahe."
Usec. Sebastian stated that he could have not predicted the Indian ban on rice exportation which affected the pricing of rice on the international market. In response, Co explained that it is just a matter of supply and demand, "If we have enough supply then the price will not go up even though the world market is very high."
Co suggested for proactive measures, saying, "There must be a mechanism, hindi naman pwedeng pabayaan na lang natin mag-fly yung presyo. [sic]Unang-una pinangako ng ating Pangulo na bababa ang presyo di ba 20pesos." He continued, "We can buy low then i-reserve [sic] mo yan para hindi tumaas para naman hindi maaapektuhan [sic]. We need to make some recommendation for that kasi hindi pwede next year ganun na naman."
Co also proposed using Speaker Romualdez's associations with speakers from Vietnam and Thailand to get a good deal on government-to-government importation.
He concluded that the Congress is ready to work with the agency to develop new policies or laws to ensure price stability and to assist the poor, as this was a campaign promise of the President.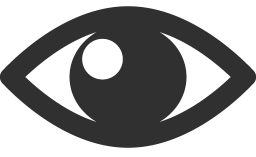 73