The Department of Tourism (DOT) welcomes insights from a joint report by economists from First Metro Investment Corp. and the University of Asia and the Pacific that foreign and domestic tourism are expected to drive trade, transportation, storage, accommodations, and food services in the last quarter of this year.
Boosted by the tourism industry, the service sector is expected to grow through elevated national government spending. Expansion across industries will be led by manufacturing, economists said.
"Tourism has also been a major driver of our economy, and we are happy to hear that our efforts continue to be valued as a key player in our growth as a nation," says Tourism Secretary Christina Garcia Frasco.
"Under the administration of President Ferdinand Marcos, Jr., the DOT will continue to carry out initiatives under the National Tourism Development Plan (NTDP) 2023-2028 that will push this growth further and allow the tourism industry to meet our target of 4.8 million arrivals by the end of 2023," she added.
The NTDP has also recognized domestic travel as an underappreciated yet major driver of tourism in the country, positioning it as a key driver in the growth of local communities, whether through employment, business, cultural exchange, or infrastructure development.
To further boost domestic and foreign tourism, the DOT, under the leadership of Secretary Frasco, has spearheaded initiatives like the construction of Tourist Rest Areas (TRAs) all over the country; the first Philippine Hop On Hop Off Bus Tours; enhancement of interiors of NAIA terminal 2; the first Tourist Call Center in the country; the first Philippine Tourism Dive Dialogue (PTDD); the Philippine Experience: Culture, Heritage, and Arts Caravans; fully opening up Mindanao to tourism; and partnerships with the Department of Interior and Local Government (DILG), Department of Transportation (DOTr), and Department of National Defense (DND), among others.
The Tourism Secretary shared the good news that there have been 4,066,741 international visitor arrivals recorded as of October 3, 2023, bringing in over Php 344 billion to the economy. The gains from the tourism industry, as well as the expected increase in arrivals by Q4, are expected to help the Philippines remain one of the most resilient and fastest-growing economies in the region.
"As we continue to pursue tourism that is anchored on our strength as a warm and hospitable people, by showing our visitors the multitude of reasons to Love the Philippines, and by espousing inclusivity and sustainability in our plans and programs to ensure that no one gets left behind in our path to recovery, we only see these numbers growing in the coming months," she added.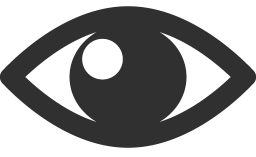 63