***The World's Best Low-Cost Airline brings Fly Fest to Cebu
Manila, 25 May 2023 – AirAsia Philippines, a major low-cost carrier in the country, looks forward to a strong revival in the third quarter of 2023 to address the growing desire for overseas travel and offer passengers improved accessibility and convenience. This resurgence will be fueled by the launch of new international routes and a notable boost in flight schedules.
AirAsia Philippines Communications and Public Affairs Country Head Steve Dailisan said "AirAsia Philippines is poised to sustain its recovery towards Q3 and the rest of 2023. We are witnessing a return to our pre-pandemic levels, and we intend to capitalize on this by significantly increasing our flights to both new and established destinations. Simultaneously, we remain committed to upholding the highest safety standards and offering the most competitive fares in today's market.
Key highlights of AirAsia Philippines' anticipated recovery in Q3 2023 include:
Introduction of new international flights: AirAsia Philippines is thrilled to announce the launch of several new international routes, enabling travelers to explore exciting destinations including Busan, Fukuoka, Narita, Shenzhen, and Shanghai.
The World's Best Low-Cost Airline is also focusing on strongly building Cebu as an alternative hub for foreign travelers, especially those from Japan and South Korea, aside from local travelers who regularly journey from Mactan-Cebu International Airport to various AirAsia Destinations in Visayas and Mindanao.
Exciting destinations Cebuanos should watch out for include Narita, Tokyo, Hong Kong, Fukuoka, and Shanghai.
AirAsia Philippines is also mounting fly-thru flights to the Maldives via Kuala Lumpur, Malaysia for travels from 6 June to 14 December 2023.
Increased flight frequency by mid-Q3: AirAsia Philippines is committed to optimizing passenger travel experience by significantly increasing flight frequency on existing domestic and international routes, especially with the foreseen return to service of some aircraft. This improvement will allow passengers greater flexibility in planning their trips and ensure more convenient connections.
By expanding its international network and increasing flight frequency, AirAsia Philippines aims to reinvigorate the travel industry, facilitate seamless travel experiences, and contribute to the revival of tourism and economic growth. The airline's commitment to implementing stringent health and safety protocols, in line with global standards, remains unwavering, ensuring a safe and enjoyable journey for all passengers.
This weekend, travelers from Cebu and other nearby Central Visayas towns will get a chance to experience AirAsia's Fly Fest which will offer the best value for money deals on flights, hotels, and activities, especially for destinations such as Osaka, Seoul, Kaohsiung, and Kuala Lumpur.
Happening at the Terraces, Ayala Center from 27 – 18 May, Fly Fest will also give travelers a taste of each destination via food kiosks in the event.
AirAsia Philippines encourages guests to stay updated with the latest travel advisories, guidelines, and booking options through the airasia Superapp, its official website (www.airasia.com) and social media channels. Guests are also reminded to comply with the respective government regulations and travel requirements to ensure a smooth and hassle-free journey.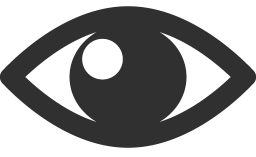 75