Local company acquires exclusive distributorship of the 95% effective vaccine
The recent partnership between local company KPP Powers Commodities (KPP Powers) and AVAC Vietnam Joint Stock Company (AVAC) marked an important milestone in the country's ongoing struggle against the African Swine Fever (ASF) epidemic. With their agreement now formalized, KPP Powers is now the exclusive distributor of AVAC's ASF Live Vaccine, which is the only product of its kind with a government authorization for export and a duly approved Certificate of Product Registration from Vietnam.
ASF has decimated swine farming industries in many countries throughout the world.  Since the first recorded ASF outbreak in the Philippines in July 2019, the virus has caused a 50% to 70% decline in the swine population, resulting in an estimated P100 billion annual losses. Compounding this is the fact that hogs account for approximately 55% of the total animal industry in the country.
"Countless farms have been forced out of operation, leaving thousands of farmers and affiliated hog industry workers without any source of livelihood," said KPP Powers Managing Director Juancho Robles. "ASF has brought about a crisis of vast proportions. It has become a matter of national food security, and thus requires an urgent and imperative response," he emphasized.
Last May 10, 2021, former president Rodrigo Duterte signed Proclamation 1143, officially declaring the Philippines under a state of calamity due to continuing spread of ASF. The current strain is particularly virulent and malignant, killing all infected pigs in the same vicinity within 7 to 14 days. With the death toll at currently more than three million hogs, the temptation to use dubious and untested vaccines from unsanctioned sources has been growing for desperate farmers. The prices of local pork have likewise inflated due to the huge losses in stock, and the extra costs of futile attempts to control the spread of the disease.
Robles is confident, however, that the AVAC ASF Live Vaccine's successful performance will be replicated in the Philippines. "In Vietnam, repeated farm trials showed that the average protection rate of vaccinated pigs is a very high 95%. This led to the Vietnam government approving the AVAC ASF Live Vaccine for widespread commercial use. Since July 2022, millions of doses of the ASF vaccine have been used by many of the large multinational and local farm companies in Vietnam with great success," he explained.
To date, KPP Powers has already applied for a special permit to the Philippine Food and Drug Administration (FDA) and is ready to commence local trials. "We are very hopeful that the FDA will recognize the gravity of the current emergency situation. We are also heartened by the fact that President Ferdinand Marcos, Jr. is concurrently the Secretary of Agriculture, and we firmly believe that he will support our efforts" Robles shared. "The widespread deployment of the AVAC ASF Live Vaccine can save lives, livelihoods, and entire industries – but of course, other countries also know that. Hopefully, we will be given an authorization to import and distribute the vaccine at the soonest possible time, before other countries deplete AVAC's supply," he concluded.
KPP Powers is a Filipino company that specializes in importing and distributing veterinary and pharmaceutical products. It carries over 100 products like various raw materials, nutritional feeds, and feed additives from brands like AVAC, BASF, AddCon, and many others.
AVAC has 25 years of experience in the production of veterinary medicine and is the first World Health Organization – Good Manufacturing Practices (WHO-GMP) certified veterinary vaccine manufacturer in Vietnam. They also produce medicines and vaccines for fowl and cattle.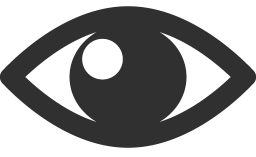 63