Blackwater, the go-to fragrance and grooming brand of every Filipino, expands its mission to help bring out the confidence of men around the world as it welcomes the 35 candidates of Manhunt International Male Supermodel 2022, the largest and longest-running male modeling contest in the world, to the Blackwater headquarters  
This first-ever partnership of Blackwater with Manhunt International aims to help ensure that each candidate will be at their best and will feel fresh all throughout their journey until the coronation night by becoming a #ManhuntBossing using Blackwater's line of fragrances.
"Blackwater is dedicated to boosting the confidence of men and helping them smell fresh all day with our selection of personal care products and fragrance sprays. We are proud to have this partnership with Manhunt International as we share the same goal of giving men a chance to be the best version of themselves, and bringing unity, and spontaneity through lifestyle and personal care,"  Ilagan, Blackwater Brand Manager, said.
As part of their pageant journey, the candidates paid a visit to the Ever Bilena headquarters in Caloocan City where they were welcomed by the executives and staff. During the visit, the gentlemen were given a private tour of the facility and struck their best pose for the photoshoot session.
Four candidates were also selected as ambassadors for the four Blackwater brand titles namely, MR. PERU as Mr. Blackwater Deo, MR. PHILIPPINES as Mr. Blackwater Sports, MR. SOUTH AFRICA as Mr. Blackwater Men, and the main award, MR. AUSTRALIA got the Mr. Blackwater Bossing title.
The candidates were also graced by special guests such as Manhunt International Organization Executive President Rosko Dickinson, Manhunt International 2021 Paul Luzineau, one of the country's most noted fashion designers Ryan Uson, Blackwater long-time distribution partner Leonil Gonzales, Assistant Secretary Anna Mae Lamentillo of Department of Information and Communications Technology, and Jonas Gaffud, CEO & President of Empire PH .
This year also marks the third time that the Philippines has hosted the global pageant, the first time being in 1999, the contest's sixth edition. Due to the pandemic, the competition was halted in 2021 which makes this year's edition its 21st. The country has been hosting Manhunt International two editions in a row since 2020.
To know more about Blackwater, visit blackwater.com.ph Facebook page (@ blackwaterphofficial) and Instagram (blackwater.ph).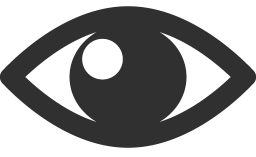 23