Ahhh! Megan Young, our KWEEN. One of the Internet's all-time fave beauty icons.
It's been ten years since Megan was crowned Miss World, yet her influence continues to rule and inspire us all. Admired for her transparency and authenticity, always telling it like it is and advocating to keep it real.
Well, she's done it again!
"Time To Get Real"
Megan Young is back in the spotlight, reminding us to free ourselves from fakes and to get real. This time, she's taking the authenticity conversation to our hair, the crowning glory of our personal expression.
In a recent Instagram post, she fearlessly asked a question that got us all rethinking our haircare routines, "Does your hair feel lifeless even if you shampoo regularly? Time to get real. Is your shampoo being real with you?"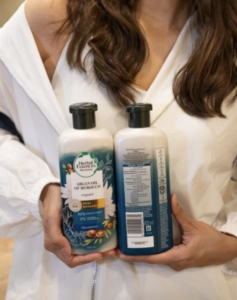 Tangled Tales: The Journey to Honest Haircare
It's pretty hard to believe that even Megan, our beloved beauty icon, had to go through the struggle of finding the ~*perfect*~ shampoo. Like most of us, she once fell for the big claims and enticing promises of haircare brands, only to end up misled and disheartened by her dull-looking hair. However, this intriguing turn of events allowed Megan to realize a simple truth — honesty is key in all things, even in hair nourishment.
Navigating the shampoo aisle can sometimes feel like solving a complex puzzle. With a plethora of options of products promising nourishment, it's easy to get lost in a labyrinth of bewildering claims and perplexing natural ingredients.
Thankfully, Megan, our haircare kween, has found the secret in the most obvious yet often overlooked place – in the labels of our shampoo bottles!
The Label Check: Megan's Journey to Finding What's Real
The all too familiar but taken-for-granted label actually holds all the essential information we need to make better choices for our hair. And to help us navigate going through these labels, Megan shares three essentials:
The label should be clear and easy to understand. – When it comes to shampoo packaging, there should be no confusing claims or misleading information. If the product demands you read between the lines or solve confusing riddles, it's best to ditch them.
All natural claims should be backed by certification. – The ever-enticing "natural" seems to be plastered across shampoo bottles like shiny badges. But here's the catch: not all "natural" claims are created equal. So, keep your eyes open for official seals of approval from leading authority on plant science like Kew to certify these "natural" claims.
The label should include full list of ingredients. – Remember, transparency is the name of the game. So be sure that your bottle lists ALL of the ingredients – both the natural and the potentially harmful ones – and how they were sourced.
After meticulously examining the labels of numerous hair care products, Megan has finally stumbled upon a true gem – Herbal Essences. Totally convinced with its transparent packaging, Herbal Essences shampoo-conditioner also made Megan find that it's the real deal – finally meeting the perfect match, giving her hair the nourishment it needs, leaving it full of life and smelling amazing.
As she invites her followers to do the label check, she revealed how she's been a loyal user of Herbal Essences, "That's why I've been using only @herbalessencesph for years because I know exactly what goes into every bottle through its naturally sourced ingredients."
#FeelWhatsReal With Herbal Essences
This in turn created the #FeelWhatsReal movement – netizens following suit Megan's label check and sharing their own experiences and discoveries about the importance of choosing shampoos with real labels.
Like them, scrutinize your hair care products, every inch of it so that you end up with a real product that will give your hair the nourishment it deserves. Get real now with Herbal Essences and #FeelWhatsReal. Get it at your leading supermarket or ecomm channels on Shopee and Lazada.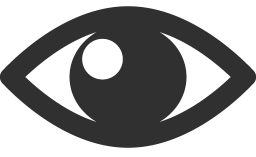 79