Tiktok can't stop raving about luxury fragrances, and BW Women by Blackwater gives you every reason to buy in to the hype with its extremely affordable price points! Inspired by some of the most popular high-end scents in the world, BW Women's BLOOM collection consists of four floral variants, namely Lush Peach, Fresh Bliss, White Jasmine and Orange Blossom.
Lush Peach takes after Jo Malone's Nectarine & Honey with its fruity blend of green notes, black currant, peach, plum, and nectarine! This sweet and sultry scent will surely lift any mood!
Fresh Bliss captures that distinct fresh-out-of-the-shower feeling with a beautiful blend of citrus and floral notes. It's a dupe for Denenes' Colonia and a great pick-me-upper for when you want to feel good in a jiffy!
For something light and powdery, White Jasmine's musky floral notes could be your instant favorite! It features the same oriental blend of ylang-ylang, jasmine, rose and musk base for that sweet and earthy aromatic scent that The Body Shop in White Musk is known for.
Finally, Orange Blossom has the most powerful scent among the four. It contains an oriental blend of citrus and floral notes, including orange, mandarin orange, orange blossom, bergamot, mimosa, jasmine, and ylang-ylang, successfully replicating the iconic and luxurious fragrance of Chanel's Coco Mademoiselle.
Surely, once you get a whiff of these you'll want to keep them in your fragrance staples! Each scent lasts up to 6 hours when sprayed adequately all over the body! It's also infused with antibacterial properties for extra protection! For only Php 150, what a great way to treat yourself and your loved ones this holiday season!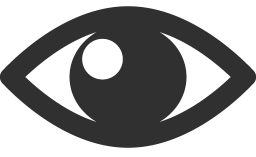 68