LOOK: Lotto winner Antonio Mendoza and his wife meet with PCSO General Manager Melquiades Robles at the PCSO Main Office in Mandaluyong City on Oct. 25, 2023 regarding the claiming of his winnings in the Lotto 6/42 drawn on Oct. 2, 2014, which was delayed for nine years due to damaged ticket.
THE long wait for a jackpot lotto winner with a damaged winning ticket is finally over after Philippine Charity Sweepstakes Office General Manager Melquiades Robles has vowed that his office will abide by the Supreme Court's decision ordering the Agency to turn over the more than P12-million Lotto 6/42 jackpot prize to the bettor.
GM Robles warmly received lotto winner Antonio Mendoza who visited him in his office on Wednesday (October 215) before assuring him that the winnings will be turned over once documentary and other processes have been concluded.
"I assured him that I will expedite the process of his claim. Kailangan lang may certificate of finality from SC. I will make sure that he enjoys the fruits of his winnings ASAP. I wanted to put a closure on this issue," GM Robles declared.
This, after the SC issued a 17-page ruling ordering the PCSO to release Mendoza's winnings amounting to P12,391,600.00.
To recall, Mendoza, on Oct. 2, 2014, placed three lucky pick bets for the Lotto 6/42 in an outlet in Batangas. He later found out that he won, but his granddaughter had crumpled the winning ticket.
LOOK: (From L-R) PCSO Assistant General Manager (AGM) for Gaming and Product Development Arnel Casas; Board Director retired Judge Felix Reyes; GM Melquiades Robles; Mr. and Mrs. Antonio Mendoza.
Mendoza's daughter then ironed the ticket with a piece of fabric covering it in an attempt to save it.
However, this resulted in partially burning the ticket, erasing some details which the PCSO requires to award the prize.
On Oct. 5, 2014, Mendoza went to the PCSO Main Office in Mandaluyong City where he submitted a handwritten account of the incident to the legal department.
But since the damaged ticket could not be validated, he was told, on Oct. 20, 2014, that he could not claim the prize.
This was based on the PCSO's prevailing conditions on claiming/payment of winnings, "Prizes shall be paid to the holder of share/s of a winning ticket upon presentation and surrender of the same, provided that the ticket/s is/are free from any mutilation, erasure or stain, making any number/s therein illegible, and provided further that no court injunction restraining the PCSO to pay is received before payment."_
This prompted him to seek relief from the SC and after nine years of legal battle, the high court has ruled that the circumstances surrounding the fact that Mendoza won the lottery were clearly established; and that the testimonial of Mendoza and his family were admissible.
Thus, the PCSO is set to release Mendoza's winnings immediately once necessary processes are finished.
It is also ordered to pay legal interest of six percent per annum from the date of finality of the decision.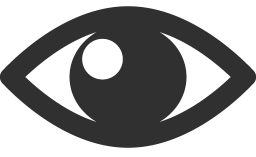 51