As a testimony of the company's unwavering commitment to performance and excellence, GNPower Dinginin Ltd. Co. (GNPD) bagged a Gold Award for the Coal Power Project of the Year Category during the Asian Power Awards 2023. GNPD President and CEO Dennis Jordan humbly received the award in the evening ceremonies held at the Westin Grand Ballroom in Kuala Lumpur, Malaysia on November 8.
The Asian Power Awards is recognized as a prestigious event in the power sector business, bringing together the industry's top leaders, innovators, and experts. It acknowledges and acclaims the most innovative and ground-breaking projects and initiatives in the power sector during the previous year. Dubbed as the "Oscars" of the power industry, the award-giving body honors companies that have taken pioneering and game-changing steps to address the effects of the climate crisis and meet the ongoing growing demand for energy globally. It covers various categories, some of which are Solar Power Project of the Year, ESG Programme of the Year, Smart Grid Project of the Year, and Innovative Power Technology of the Year, amongst others.

GNPD won the Coal Power Project of the Year award (Gold category) in Asia as it exemplified efficiency and environmental excellence. As of September 2023, GNPD has supplied an equivalent of approximately 7% to the Luzon and Visayas Grid, which has the highest combined demand in the Philippines, through over 26 supply agreements. In its home province Bataan alone, GNPD supplies 22% of the province's total power requirements.
From its humble beginnings in September 2016, the company reached at 97.38% on its Equivalent Availability Factor (EAF) performance YTD as of September 2023, with units running up to 128 days continuously without deration or outage – something that is unheard of and unexpected from a new and complex facility as a supercritical plant.
Furthermore, the plant has a Flue Gas Desulfurization Technology, enabling the plant to operate with a high efficiency, low emission process, and with the flexibility to use different types of coal that helps it provide competitive energy prices whilst looking after the environment.
"I am deeply honored to stand before you today to accept the Gold award for the Coal Power Project of the Year on behalf of GNPower Dinginin," Jordan said. "As a new power plant that has only been commercially operating for two years, we are flowing with immense pride and gratitude as we receive this incredible acknowledgment."
"While we celebrate this achievement today, we know that there is still much work to be done. As such, we at GNPD will remain steadfast in our commitment to innovation and excellence in the energy sector. Together, we can empower and ignite changes for generations to come," he added.
The Asian Power Awards ceremony is a celebration of excellence, innovation, and sustainability in addressing the challenges and opportunities in the energy sector. It also provides a platform for industry players to network, share their experiences and best practices, and learn from one another.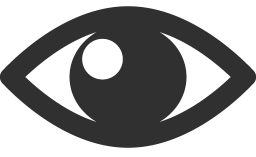 39