Caption: TESDA AND GO NEGOSYO EXPLORE COLLABORATION. (From left)TESDA ED's El Cid H. Castillo of Qualifications and Standards Office, ED Charlyn Justimbaste, ED Juliet Orozco, TESDA Deputy Director General Rosanna Urdaneta,TESDA Director General Danilo Cruz, with Go Negosyo Founder Joey Concepcion, Go Negosyo Senior Adviser for MSME Development Merly Cruz, Go  Negosyo Executive Director Mina Akram and Programs Officer Claire Intervalo.
Go Negosyo held a productive meeting with the Technical Education and Skills Development Authority (TESDA) to discuss potential collaboration in supporting and supplementing TESDA's existing programs in entrepreneurship.
"Four out five Filipinos aspire to become entrepreneurs," said Go Negosyo founder Joey Concepcion. "By helping Filipinos realize this dream,we create more job opportunities because MSMEs generate more than half of the jobs in the country," he explained.
Concepcion initiated the meeting to explore ways in which both organizations can work together to empower individuals and provide viable alternatives to traditional employment.
During the meeting last June 2, 2023, one of the key collaborations discussed was the possibility of training women scholars under TESDA through mentorship programs based on the successful Go Negosyo Kapatid Mentor Me (KMME) Program modules. This pilot project aims to equip women scholars with the necessary entrepreneurial skills and knowledge to pursue their own business ventures, thereby presenting promising alternatives to conventional employment. Upon successful implementation of this pilot project, Go Negosyo and TESDA intend to expand their partnership and extend similar opportunities to a broader range of individuals.
Go Negosyo also extended an invitation to TESDA scholars to actively participate in various Go Negosyo events, including the popular mall-based free entrepreneurship program 3M on Wheels.
Go Negosyo expressed its commitment to link TESDA with Kapatid Angat Lahat sa Agri Program (KALAP), to enhance TESDA's agri training initiatives by providing scholars with comprehensive knowledge and skills in agriculture entrepreneurship. By leveraging the expertise of KALAP's big brothers, TESDA scholars will have access to industry insights, best practices, and mentorship, ultimately empowering them to become successful nanopreneurs in the agricultural sector.
Officials of Go Negosyo and TESDA expressed optimism about the potential outcomes of this collaboration in revolutionizing skills development and entrepreneurship in the country, fostering a vibrant ecosystem that empowers individuals to pursue their entrepreneurial aspirations.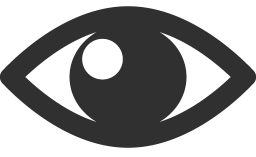 74