The House Committee on Labor and Employment chaired by Rep. Juan Fidel Felipe Nograles (4th District, Rizal) on Wednesday approved and consolidated measures that would mandate employers to provide financial literacy and entrepreneurship programs to their workers.
These are House Bills (HB) 1633, 4389, and 4752 authored by Rep. Patrick Michael Vargas (5th District, Quezon City), Rep. Gus Tambunting (2nd District, Parañaque City), and Rep. Jose Manuel Alba (1st District, Bukidnon).
The financial literacy programs would include 1) behavioral finance, 2) savings, 3) emergency resilience fund development, 4) debt management, and 5) investment, insurance, and retirement planning.
The panel likewise gave its nod to HBs 2312 and 4295, granting survivorship benefits to the surviving legitimate spouse of a deceased chairperson, commissioner or labor arbiter of the National Labor Relations Commission (NLRC). Both measures provide that the surviving legitimate spouse would continue to receive the said benefits until death or remarriage.
Several committee reports were also approved. These are the committee reports on the substitute bills to 1) HBs 347, 1516, 1936, 2288, 2354, 2798, 4099, 4565, 4684, 4759, and 5791,
institutionalizing mechanisms for the recognition, integration, and transition of workers, enterprises and organizations in the informal economy to the formal economy; 2) HB 407, protecting the rights of all workers and workers' organizations and unions from interference by their employers or public authorities or their agents; 3) HBs 1518 and 5141, strengthening union organization and disallowing cancellation of union registration; 4) HB 4943, establishing reforms in the regulation of collective bargaining agreement of management and employees' bargaining unit in an establishment; 5) HBs 5536, 5789, and 7096, rationalizing the exercise of the assumption of jurisdiction authority of the Secretary of Labor and Employment over labor disputes by adopting for the purpose the essential services criteria; and 6) HBs 2290 and 6810, institutionalizing and expanding the National Employment Recovery Strategy to a National Employment Action Plan.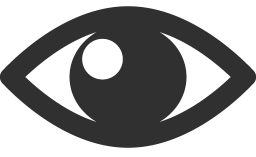 37