(From Left to Right) Mel Alipo-on, Paranaque Tourism Head; April Valencia, Mondelez Philippines People Lead; Dr. Olga Virtucio, Paranaque Health Office Head; Mae Corona, Mondelez Philippines Senior Legal Counsel; Joan Villafuerte, Paranaque Vice Mayor; Eric Olivarez, Paranaque Mayor; Aleli Arcilla, Philippines Vice President & Managing Director; Virge Lapuz, Mondelez Philippines Finance Lead; Atty Melanie Malaya, Parañaque Business Permits and Licensing Office Head; Caitlin Punzalan, Mondelez Philippines Corporate & Government Affairs Lead; Mark Allen Besa, Paranaque Environment Head
Manila, Philippines – Oreo, Cadbury, Eden, Cheez Whiz, Tang, and Toblerone: these are just some of the brands that have defined snacking for the everyday Filipino. For decades, Mondelez Philippines has been one of the leaders of the country's snacking landscape; proudly sporting its mission of providing the right snack, for the right moment, and made the right way – and this year is no exception.
It is this commitment to lead the future of snacking that's brought its greatest milestone yet: Sixty years of empowering every Filipino to snack right. At the epicenter of the company's snacking operations is its 8-hectare manufacturing and commercial facility located in Parañaque City, which has been its home since July 31, 1963.
This is why while 2023 marks Mondelez Philippines' anniversary in the Philippines, it is more importantly its 60th year of calling the City of Parañaque home. It is this heritage manufacturing facility and home office along Dr. Arcadio Santos Avenue that's been the nucleus of delivering some of the Philippines' favorite snacks all over the country.
"We extend our gratitude to the City of Parañaque for being our home all these many years," said Mondelez Philippines Vice President Aleli Arcilla. "We have benefitted from the support that the City has provided us, and in turn we have done our utmost to be a responsible corporate citizen."
Aside from being one of the City's top taxpayers for many years running, a part of the Company's sixty-year-old heritage is Mondelez Philippine's various advocacies.
In recent years, the Company – along with the Parañaque City Government – have embarked on several advocacy campaigns on health like the Company's 11-year long Joy Schools feeding program that's fed thousands of the City's students; the donation of more than 2,000 doses of Moderna COVID-19 Vaccines to the Paranaque Local Government Unit (LGU) during the pandemic; and Mondelez Philippines' recent collaboration with the City Health Office to provide a learning session for Barangay Health Workers on its Mindful Snacking advocacy – led by speakers from the Nutritionist-Dietitians Association of the Philippines (NDAP).
The Company has also dedicated its efforts to pursuing its advocacies on environmental sustainability by partnering with the City to build a plastic recycling facility that aims to help reduce the amount of plastic that ends up in nature. Additionally, the Company painted the crosswalk in front of its complex in rainbow colors as a show of solidarity with the LGBTQIA+ community for Pride Month, and in partnership with the City's Special Services Office.
This is why the Parañaque City government recently conferred to Mondelez Philippines a symbolic "Key to the City," which aims to express the former's gratitude and civic recognition of the company's contributions to the people of Parañaque City.
"With all these milestones and accomplishments, we express our appreciation and gratitude to Mondelez Philippines for all the collaborative efforts and unwavering support to Parañaque City," said Mayor Eric Olivarez, who personally awarded the symbolic key during a ceremony held on August 7, 2023, in Parañaque. "Today's event is a celebration of the Company's values of strong leadership, commitment to serve the community, and sense of volunteerism for the last 60 years. We look forward to more years of success to come between our institutions."
– 30 –
About Mondelēz International
Mondelēz International, Inc. (Nasdaq: MDLZ) empowers people to snack right in over 150 countries around the world. With 2022 net revenues of approximately $31.5 billion, MDLZ is leading the future of snacking with iconic global and local brands such as OREO, belVita and LU biscuits; Cadbury Dairy Milk, Milka and Toblerone chocolate; Sour Patch Kids candy and Trident gum. Mondelēz International is a proud member of the Standard and Poor's 500, Nasdaq 100 and Dow Jones Sustainability Index. Visit www.mondelezinternational.com or follow the company on Twitter at www.twitter.com/MDLZ.
About Mondelez Philippines
Mondelez Philippines, Inc. has been providing consumers with delicious snack products for the past 60 years – since 1963. Its product portfolio includes Tang powdered beverages, Eden cheese, mayonnaise and sandwich spread, Cheez Whiz spread, Oreo cookies, Tiger energy biscuits, as well as Toblerone and Cadbury Dairy Milk chocolates. The company employs about 450 people in the Philippines, with a manufacturing facility in Parañaque City. Visit https://ph.mondelezinternational.com/home.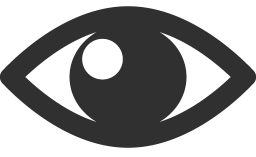 140