Habal-habal, tricycles, and jeepneys are some of the main modes of transportation in the Philippines, providing daily transportation for Filipinos. Something better has come!
The success of Filipino is achievable with Bajaj-the World's No. 1 three-wheeler and Motortrade-the No.1 motorcycle dealer!
NO. 1 AMONG FILIPINOS | An expert in two-wheels, now offers Bajaj Three-wheelers for the first time! A proof that Motortrade has continued to be the leading partner of Filipinos in providing the best motorcycle products for over fifty-five (55) years in the industry.
NO. 1 AFTERCARE PROVIDER | "Alaga ka dito!" – Similar to 100,000+ Ka-Bajaj nationwide, Motortrade will make you feel cared for.
Experience total customer satisfaction with Motortrade's 800+ dealer stores and 600+ service shops!
NO.1 KEY TO SUCCESS | Achieve the key to success for as low as Php 292 daily! Get yourself a Bajaj Three-wheeler now with Motortrade's lowest monthly offer and comprehensive AfterCARE services.
Your Bajaj Three-wheelers are assured at Motortrade because you're taken care of here starting August 25.
Inquire at https://www.facebook.com/MotortradePH or visit https://bit.ly/inquirebajajthree-wheelernow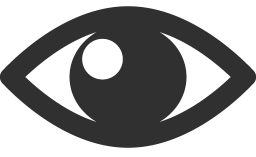 71