Pag-IBIG Fund released a record-high P27.57 billion in home loans during the first quarter of 2023, an increase of P3.36B or 14% compared to the P24.21 billion released during the same period in 2022, its top officials announced on Monday (April 24).
"We are happy to report that we have started the year strong by posting a new record-high in home loan releases for the first three months of 2023. This means that more Filipino workers have been helped by Pag-IBIG Fund in acquiring their own homes. All these are part of our efforts under President Marcos' Pambansang Pabahay para sa Pilipino Housing or 4PH Program to move forward in solving the housing backlog of our country," said Secretary Jose Rizalino L. Acuzar, who heads the Department of Human Settlements and Urban Development and the 11-member Pag-IBIG Fund Board of Trustees.
Acuzar added that the amount of home loans released by the agency during the first quarter enabled 21,870 members to acquire their own homes. He further noted that out of this total number, 2,968 or 14% are Pag-IBIG Fund members from the minimum-wage and low-income sectors who were able to secure a total of P1.26 billion in socialized home loans.
Meanwhile, Pag-IBIG Fund Chief Executive Officer Marilene C. Acosta noted that the agency's performance at the start of the year shows that it has sustained the momentum of its record-high achievement in 2022, when it released a record-high P117.85 billion in home loans for the year and surpassed the one-trillion peso level in total home loan releases since its inception.
"After coming off our best-performing year in 2022, we have yet again set another record-high in housing loan takeout for the first quarter of 2023. Our strong performance in the housing loan front is an indication of the trust of our members in our programs. More importantly, our record-high numbers reflect the increasing number of Filipino workers we have enabled to gain new or better homes. Our members can rest assured that we shall do our best to make our housing loan programs, as well as all our other services, continuously accessible so that they may fully enjoy their benefits as Pag-IBIG Fund members," Acosta said. (END)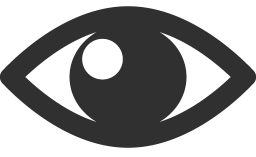 29