A man using information from a stolen phone to scam unsuspecting customers of the victim was arrested by the Philippine National Police (PNP) in collaboration with the leading e-wallet GCash.
A victim filed a complaint against Fritz Kelly Siscar, a resident of Brgy. San Bartolome, Quezon City.
According to the complaint, Siscar was able to access the social media marketplace platform in victim's phone which was reportedly stolen. The suspect then sold the stolen gadget to another person, who paid for the unit Siscar failed to deliver.  Upon realizing the situation, both victims immediately reported the crime to the PNP, after which Siscar was promptly tracked and put in custody.
GCash has been in close coordination with law enforcement authorities, such as the PNP, CIDG, CICC, and NBI to protect its more than 79 million users from criminals, scammers, and fraudsters. The collaboration has led to the apprehension of suspected scammers and the blocking of suspicious accounts.
It has since expanded this advocacy to spreading awareness of cybercrime activities, which GCash believes is vital to its overall mission of ensuring the security of  Filipinos when using digital services.
GCash continues to urge its users to be extra vigilant when making transactions on the app and reminds users to never share their MPIN or OTP to anyone, as well as to never click links outside the GCash app, especially from unknown senders or websites.
For help and assistance, contact the PNP-ACG via their hotlines at (02) 8414-1560, 0998-598-8116, or via email at acg@pnp.gov.ph
To report scams and fraudulent activities, visit the official GCash Help Center at help.gcash.com/hc/en-us or message Gigi on the website and type, "I want to report a scam." GCash will never send private messages to ask for personal information, especially the MPIN and One-Time Pin (OTP). Customers can also contact the official GCash hotline 2882 for queries and other concerns.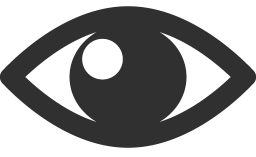 83