Metro Manila, Philippines – The Last Rakrakan Festival, scheduled for November 25 and 26, 2023, at the SMDC Festival Grounds in Parañaque City, proudly announces the complete lineup for this year's event, featuring the iconic return of Ely Buendia at the SMDC Festival Grounds, Paranaque City.
The newly revealed band line-up batches showcase a stellar selection of renowned artists, emerging talent, and beloved fan favorites. This year's RAKRKAN promises an unforgettable EXPERIENCE, catering to music lovers of all tastes and preferences. With each batch release, the festival's lineup becomes increasingly dynamic, ensuring a vibrant and engaging atmosphere for attendees.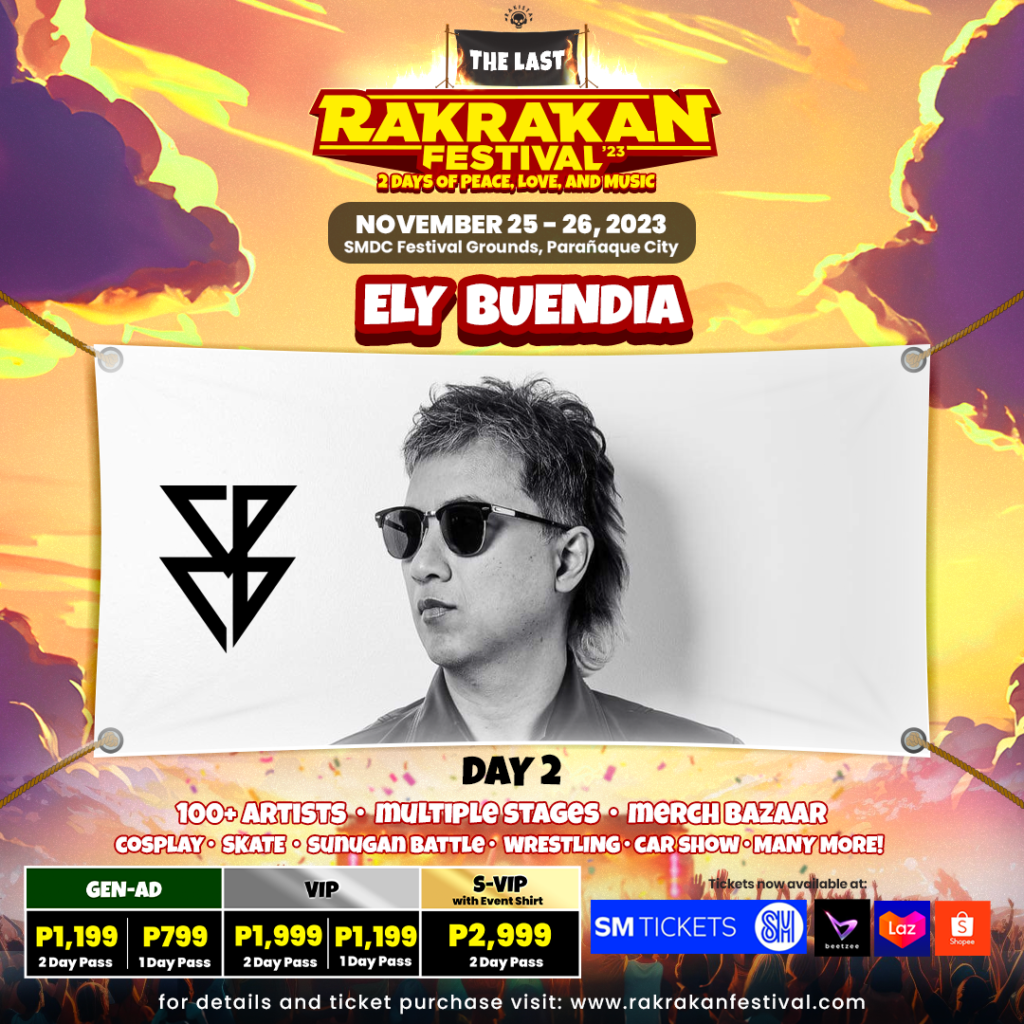 Performers on Day 2, marks the return of a legendary rock icon to the SMDC Festival Grounds, in Paranaque City —ELY BUENDIA— Juan Karlos, Sandwich, Dilaw, Mrld, Zild, Unique, Blaster, Adie, Banda Ni Kleggy, Gracenote, 6 Cyclemind, Kean Cipriano, Magnus Haven, Alex Bruce, Shanni, Wilabaliw, Maryzark, Rob Deniel, Omar Baliw, Days Of January, Valley Of Chrome, Tonkpils (Slipknot Tribute Band) Feat. John Borja, Greyhoundz, Typecast, Chicosci, Mayonnaise, 123 Pikit, Even, Basti Artadi, Imago, We Got, Pedicab,, Lion & The Scouts, The Chongkeys, Brownman Revival, Chocolate Factory, One Click Straight,This Band,Eloisa, Calle Onse, Abu, Red Santiago, Piranha, Anthem For Maria, Indio, Fridge, Abcd, Seasick, Hoodlum, Jah Dela Cruz, Agaw Agimat, Row Keys, Sumo Wrestling, Happy 3 Friends, Yun, Red Light Go, Jem, Hey June, Written By The Stars, Jr Oca Experience, Alyson, Ultimate Ube, Pinkmen, Sagip Adik Foundation, Sunflower Project, Fragments , Tng, Brickcity, Sigaw Pilipinas, We The Dying, Shotgun Combo, Insekto Pares, Godzila Vs Tokyo, Imbue No Kudos, Lilith, Tubero, Snakefight, Atthismo. Sucketseven, Arcadia, P.O.T,, And More!
While day 1 will be —RICO BLANCO—, December Avenue, Nobita, Bandang Lapis, Sud, Almost, Just Hush, Kiyo, Tanya Markova, Orange And Lemons, Ron Henley, Syd Hartha, Marko Rudio, Munimuni, Sugarcane, Join The Club, Barbie Almalbis, Similar Sky, Carissa, Zae, Kjwan, Saydie, Razorback, Siakol, Wuds, John Borja & Radical Faith, The Youth, Skychurch, Galaw Tao, Rinn, Hilera, Mojofly, False Contender, Autotelic, Mt. Lewis, Benny Bunny Band, Awi Columna, Sunday Special, Nevertheless, Off To Neverland, Insolitvde, Skoolservice, Nemic, Hunyo, Eskalera, Paint It Black, Olkisrotom, Criminal Cinema, The Mox, The Knobs, Bob, The Mny, Mom's Cake, Android-18, Forgetting69, Jana Garcia, Hey Moonshine, Collie Herb, Vjosh Tribe, Mizael, Kiss N Tell, The Vowels They Orbit, Better Days, Helena, Chndtr, Ethan Loukas, Angelo Garcia, Beat Per Machine, Fugu Musk, Agos, Whiz, Iscariot, Fherrond, Blackstone, Conspiracy, Subculture, Concrete Sam, Piledriver, Similar/Intents, Orca, Sin, Badburn, Disciple Blitz, Vie, Bonifacio Republic, Dionne And More!
Don't miss the chance to be part of this historic moment, as it's your last opportunity to be a part of this Last Rakrakan Fsetival. Join us in a Heartfelt farewell, making it an unforgetable event in the history of Original Pinoy Music. Be a part of this memorable experience at the last Rakrakan Festival.
Stay tuned for more updates and surprises as we countdown to The Last Rakrakan Festival.
Tickets for The Last Rakrakan Festival are available via the following platforms:
🎟SMtickets website: https://smtickets.com/events/view/12532
🎟Available at all SM Ticket outlets nationwide
🎟Beetzee (Gcash & Maya): http://rakrakan.beetzee.com
🎟Lazada: http://lazada.com.ph/rakistaclothing
🎟Shopee: http://shopee.ph/rakistaclothing
Additional SM Ticket charges apply.
GEN-AD: Access to all stages and common areas.
VIP: Access to all stages and common areas, VIP Areas (Closer to stages), Meet & Greet, Dedicated Portalet.
S-VIP: RF 2023 Official Event Shirt, Access to all stages and common areas, S-VIP Areas (The best view of the stages), Meet & Greet, Dedicated Portalet, DSLR Access, Reserved Parking (beside Solaire, limited slots only).
For more details and ticket purchases, visit the official festival website at www.rakrakanfestival.com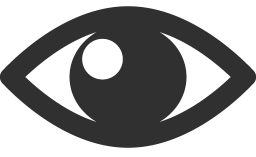 139