New Manokan Country design will be future-ready, embracing tech and sustainability
20 October, BACOLOD CITY – SM Prime Holdings, Inc. yesterday turned over Php131.89 million to Bacolod City Mayor Albee B. Benitez for the redevelopment of the iconic Manokan Country, signaling the start of its transformation into a future-ready tourist destination that honors Ilonggo food culture and tradition.
The amount turned over by SM Supermalls President Steven Tan to Mayor Benitez represents seven years of advance rental payments for Manokan Country, under the 40-year lease agreement with the city at an annual rental fee of Php21.26 million, subject to a 5% escalation rate every three years.
SM Prime, one of Asia's leading real estate developers, will redevelop the Manokan Country into a tech-ready, more spacious food hall, with a kitchen that will assure customers of the sanitary preparations and quality cooking of the Chicken Inasal and options for airconditioned spaces for more comfortable dining.
"We treasure the relationship we have built with the community of Bacolod City and we remain committed to further enhancing their shopping and dining experience, particularly at their well-loved Manokan Country," Lim said. "The design of the new Manokan was greatly influenced by our passion to provide customers, including our Chicken Inasal entrepreneurs, with a world-class facility they can be really be proud of."
Lim explained that the modernization of Manokan Country is essential to cater to the evolving needs and expectations of both locals and tourists. "Upgrading the infrastructure and facilities within Manokan Country will not only enhance the overall dining experience but also improve safety, hygiene standards, and operational efficiency that customers are prioritizing nowadays," he added.
By modernizing Manokan Country, SM Prime and the city government aim to create a more appealing and comfortable environment for visitors, ensuring a positive impression of Bacolod City. Upgraded facilities, such as modern seating arrangements, proper ventilation, improved sanitation systems, and expanded parking spaces will contribute to a more enjoyable dining experience.
Modernization efforts also include incorporating technology-driven solutions, such as digital payment methods, online ordering platforms, and efficient waste management systems. These advancements will streamline operations, provide convenience to customers, and promote sustainability practices.
"Furthermore, the modernization of Manokan Country will support the local economy by attracting more visitors and generating increased revenue for the vendors and surrounding businesses," Lim said. "This development project aligns with the vision of Bacolod City as a progressive and forward-thinking destination that excels in providing exceptional experiences to its residents and guests."
"Through collaboration and investment, we firmly believe that the modernization of Manokan Country will elevate the overall dining scene in Bacolod City, enhancing its appeal and contributing to the growth and prosperity of the local community," Lim concluded.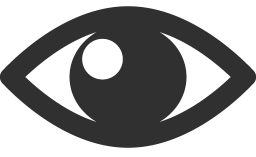 73