SM Mall of Asia is ready to build an even more pet-loving community by launching larger than life attractions that highlight our love for pets.
Filipinos always have deep affection for their furry companion. In Pinoy households, furry friends are hardly ever treated as animals—they're part of the family. The same is true at SM Mall of Asia, where everyone is welcome, fur-babies included.
To create a remarkable experience and a supportive community for pet enthusiasts, your favorite mall, SM Mall of Asia, is about to become even more paw-some with Mimi, a grumpy cat and Momo, a happy Corgi! Customers are in for a special treat with the newest larger than life attraction and the special bond and unusual friendship Momo and Mimi have. The duo will definitely warm the hearts of everyone as these furry inflatables are designed to captivate visitors and bring joy to pet parents and their furry loved ones.
This attraction is also in support of SM Super Pets Club. An exclusive club by SM Supermalls, it's a Pet Loyalty Program wherein pet owners can register themselves and up to five pets, and get access to SM's Paw Park, the Super Pets community page, and exclusive perks and rewards from partner brands and merchants.
With this, a visit to MOA will always be paw-tastic! Stay tuned to SM Mall of Asia's facebook account to know more about the unusual friendship of Momo and Mimi.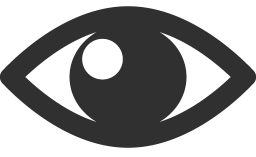 258