Find the best 65th anniversary deals in every SM Markets store for the whole month of October
SM Markets is thrilled to announce a month-long celebration of SM's 65th year by rolling out a series of promotions that promise to make shopping an even more rewarding experience. The 65th-anniversary promotions include:
1. 65 Pesos Price Points: Discover a wide range of products priced at just 65 pesos including the iconic SM Turon at 3 pieces and SM Bonus dozen eggs. From pantry staples to delightful treats, we've curated a selection of items that offer incredible value.
2. Irresistible Discounts up to 65%: Enjoy substantial discounts on some of your favorite products. It's our way of saying thank you for your loyalty over the years.
3. Exclusive P65 Bundles: Indulge in exclusive anniversary bundles specially curated by your favorite grocery brands and food tenants to make your shopping more sulit.
Tatang's Weekend Special Offers: We are delighted to share these special offers exclusively for Tatang's Weekend, October 13 to 15, where you can enjoy even more savings and rewards:
       • Save P65 on SM Bonus Whole Chicken: Make your weekend meals more delicious and affordable with a special P65 discount on our bestselling SM Bonus Whole Chicken.
       • Get Extra 65 SMAC Points: Shop during Tatang's Weekend with a minimum purchase of P2,000, and you'll receive an extra 65 SM Advantage Card (SMAC) points, adding to your list of             rewards.
Pre-Christmas Sale: As a special treat for our customers gearing up for the holiday season, they can get P65 off when they purchase two SM Bonus Christmas baskets worth P599. Perfect gift for loved ones and a delightful addition to your holiday celebrations.
Exclusive Online Promotions: In addition to our in-store promotions, we have exclusive anniversary promos available when you shop online at smmarkets.ph. Explore a wide array of online deals and discounts including P65 price points, P65 off and free delivery that will make your online shopping experience just as rewarding.
All above-mentioned promos are exclusively available to SM Advantage Card members.
BDO Credit Card Promo: We have another exciting offer for BDO credit cardholders. During all weekends of our anniversary month, shoppers who use their BDO credit cards for a minimum purchase of P3,000 will receive an extra 100 points. It's the perfect opportunity to maximize your rewards while enjoying our anniversary celebrations.
Join us in celebrating SM's 65 years and take advantage of these incredible offers for one whole month. Visit your nearest SM Markets store today and experience the best of shopping during this special anniversary month.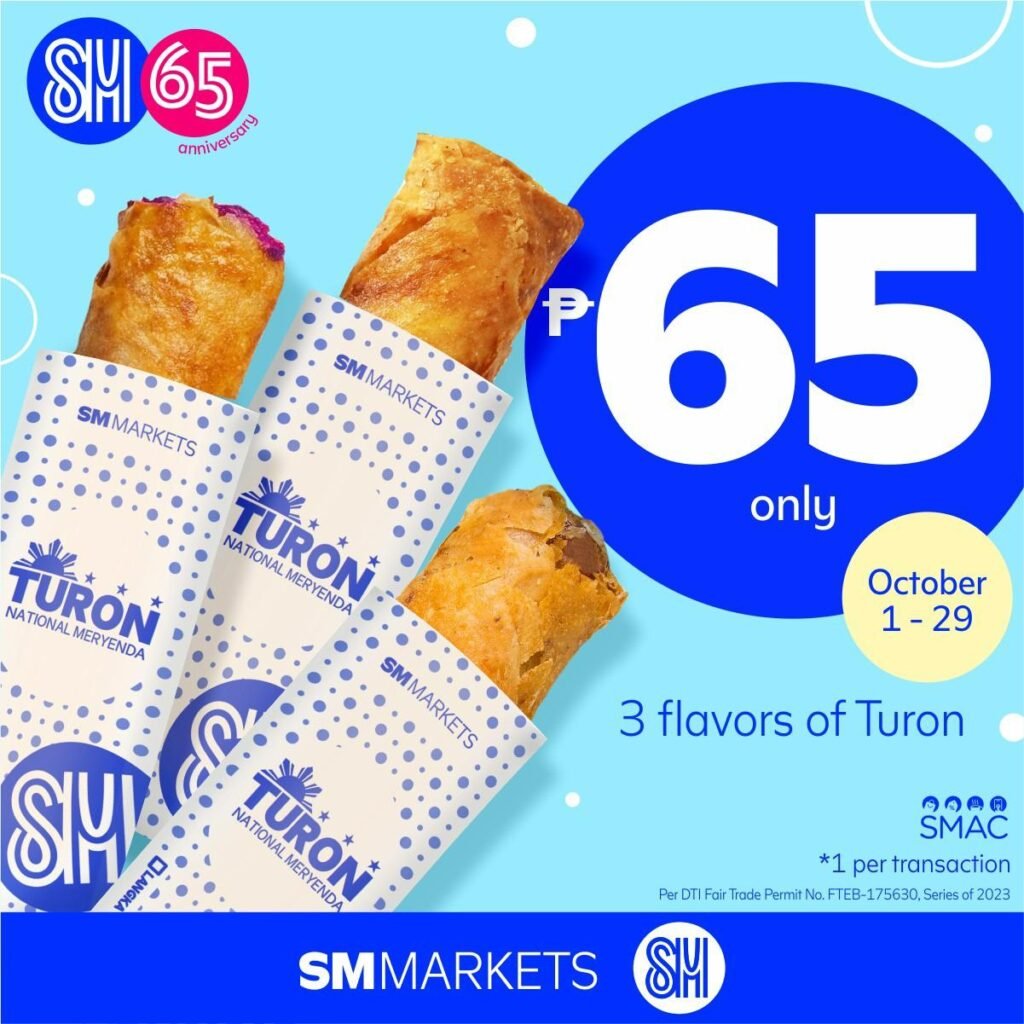 Drop by any SM Eats area to enjoy the 3 flavors of Turon (Langka, Ube, and Chocnut) for P65 only and save P10

Get SM Bonus Eggs 12s for only P65 with a minimum purchase of P2,000 on October 6-8 and 20-22

Save P65 on select grocery items using SMAC for the month of October

Grab these essentials for only P65 when you use SMAC this October

Back to back surprises and savings during Tatang's Weekend on October 13-15, P65 savings on 1kg SM Bonus Chicken with a minimum P3,000 purchase and 65 extra SMAC points with a minimum P2,500 spend.

Score 65% off on select items at SM Markets using SMAC during all weekends of October

Buy any 2 pcs P599 SM Bonus Christmas Basket and save P65 on October 27-31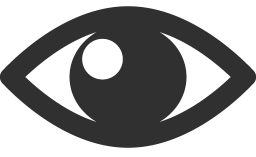 111