The suspended Mayor of Bonifacio, Misamis Occidental and his daughter—a mayor herself as well—found themselves in a heated exchange with police officers who were allegedly preventing them from entering the municipal hall.
The altercation was caught on video, where Bonifacio Mayor Samson Dumanjug and Tambulig, Zamboanga Del Sur Mayor Charlotte Dumanjug-Panal can be seen loudly telling off the officers. The latter can be heard threatening to file a VAWC (Violence Against Women and Children) case.
Dumanjug-Panal seemed agitated in the video because the officers requested them to step out of their vehicles for inspection. The father and daughter then went on a tirade, claiming that they were being barred entry and that the elder Dumanjug's suspension is 'invalid' because Misamis Occidental Governor Henry Oaminal, Sr. has yet to issue an order.
"Magduduty ang tatay ko. Kasi walang [suspension] order," Dumanjug-Panal screamed in her native Visayan language as she was pointing to people outside of the frame of the video. "Hala, sige, sumgal [take sides] kayo dahil kakasuhan namin kayong lahat! … Tingnan natin ngayon! Sige kayo ngayon sa inyong ginawa. Ginanito niyo ako, babae ako, kakasuhan ko kayong lahat ng VAWC!"
However, Officer-In-Charge Police Major Richel Sumagang of Bonifacio Municipal Police Station retorted that the officers present were not attempting to bar entry for the Dumanjugs, but were carrying out security measures ordered out by their provincial director.
The officer in the video was calmly trying to de-escalate the situation, explaining to the Mayors that it was security protocol to inspect the vehicles that are going into the Municipal Hall. Despite the commotion, the two were able to make their way in as the officers were able to do their headcount and inspection of the vehicle.
The video is posted on the Facebook page of OneTV Philippines and has over garnered 400,000 views as of this writing.
The Mayor and his wife Vice Mayor Evelyn Dumanjug were suspended for 60 days in October after a complaint of overpriced, single-bidder, and substandard procurements were filed against them.
The penalty was to last until early December, until Misamis Occidental's Sangguniang Panlalawigan's formed Resolution No. 771-22 which meted out a six-month suspension for the couple. According to the document, Samson and Evelyn have been found liable to Abuse of Authority, Dishonesty, and Grave Misconduct, in violation of Section 3 (g) of RA 3019 (Anti-Graft and Corrupt Practices Act).
Contrary to Dumanjug's claims that the suspension is invalid due to the lack of an order from the Governor, the decision handed down by the Sangguniang Panlalawigan as a quasi-judicial body in Resolution No. 771-22, is immediately executory.
Resolution No. 771-22 cited complaints on the procurement prices set by Bonifacio's Sangguniang Bayan as around double the market price for a brand new amphibious excavator and garbage compactor truck.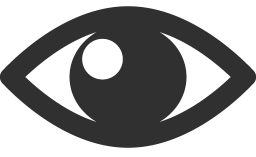 31