We're about to embark on a journey that transcends music! The Last Rakrakan Festival is thrilled to unveil its grand finale on November 25-26, 2023, at the magnificent SMDC Festival Grounds in Paranaque City. This isn't just any festival; it's a historic grand finale that will etch its mark in the annals of music history. The Rakrakan Festival has been your soundtrack for years, your haven for unforgettable moments. As we prepare to take our final bow, we want you to be part of this epic farewell. This is your last chance to be part of The Last Rakrakan legacy, to witness the culmination of an era that has united music lovers, transcended boundaries, and celebrated diversity.
The festival, initially scheduled for June 10-11, 2023, at Clark Global City, Pampanga, had to be postponed due to the impending weather conditions of heavy rains, strong winds, and thunderstorms occurring at that time. But fear not, for the music gods have heard your calls, and Rakrakan Festival is making a triumphant return at the dazzling festival grounds of the South.
We understand the disappointment caused by the cancellation last June, but we promise that the wait will be worth it. The return of The Last Rakrakan Festival this November is not just a continuation; it's a revival, a chance to make up for the missed moments and the birth of a legacy that will resonate in the hearts of generations to come.
Imagine a festival where every note played, every beat dropped, and every lyric sung carries the weight of a decade-long journey. The Last Rakrakan Festival 2023 is not just a gathering; it's a testament to the power of music to unite, inspire, and ignite the spirits of thousands and we invite you to be a part of this unforgettable experience. The grand finale awaits, and it will be a celebration of music, culture, and the incredible community that has supported us throughout the years.
For a long time, the Rakrakan Festival has been a melting pot of cultures, musical tastes, and life stories. Whether you're a rock aficionado, a hip-hop enthusiast, a metalhead, or an OPM purist, you belong here. We owe our success to the vibrant tapestry of our audience, and we appreciate each and every one of you. This is a return to our core values, the essence that made us legendary in the first place. It's a celebration of music in its purest form.
Prepare to be swept off your feet as The Last Rakrakan Festival 2023 promises an extravaganza of epic proportions. Over 150 artists will grace the stage, offering a diverse musical feast. Breathtaking performances and acts await you. Thrilling surprises are in store, but the soul of the festival remains the music and the vibrant community it has fostered.
Don't miss your chance to be part of history. Join us at The Last Rakrakan Festival 2023 for a weekend filled with music, camaraderie, and the birth of a new legend. This isn't the end; it's a new beginning, a rebirth of Rakrakan.
Ticket Prices:
GEN. AD 2 DAYS: P1,199
VIP 2 DAYS: P1,999
SVIP 2 DAYS: P2,999 (comes with Official Event Shirt)
GEN. AD 1 DAY: P799
VIP 1 DAY: P1,199
Secure your spot at the grand finale of The Last Rakrakan Festival 2023! Tickets are available now at SM Tickets, Beetzee, Lazada, and Shopee. Grab yours early to ensure you're part of this historic event.
Stay tuned for updates on ticket sales and additional details by following us on our official social media channels. The Last Rakrakan Festival 2023 is going out with a bang, and you won't want to miss this legendary finale.
For more information and to stay updated, visit our official website at www.rakrakanfestival.com.
Join us for the grand finale where legends are born, and music reigns supreme!
#TheLastRakrakanFestival #RakrakanLegacy #RakrakanFestival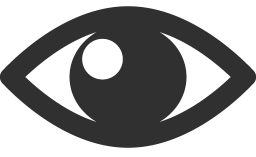 301