Young moviegoers dress as underwater characters while they pose with Ariel and her friends at SM Cinema. Photo courtesy of Walt Disney Studios.
The much-awaited live-action reimagination of Disney's classic, 'The Little Mermaid,' is currently showing at SM Cinemas nationwide.
Dive into a world of underwater adventure, finding love, and realizing dreams with Ariel, portrayed by American singer-songwriter, Halle Bailey. Swim with the young mermaid as she trades her voice for legs so she can discover the world above water.
State-of-the-art cinemas
At SM Cinemas, movie screens are equipped with cutting-edge technology that offers the highest quality of pictures and sounds. Be a part of Ariel's world through the SM IMAX experience of crystal-clear scenes, with a wider view of life under the sea. Watch films on a state-of-the-art screen that is twice the size of a regular cinema where one can feel the crashing waves through a cinematic surround sound system.
Comfort and convenience
The comfort and convenience of moviegoers have always been a top priority. The plush seating, spacious theaters, and efficient ticketing systems ensure that the movie-watching experience is hassle-free and fully immersive.
Moviegoers can enjoy plush seating and spacious theaters for a comfortable and immersive cinema experience at SM Cinema. 
'The Little Mermaid' fans dress up in underwater costumes for the film showing at the SM Mall of Asia's Director's Club.
Family-friendly environment
SM Supermalls is committed to creating a welcoming atmosphere for families. It is the go-to place to celebrate important milestones or to simply bond and have a great time with loved ones. SM has been and is always being true to its mission to provide family-friendly and fun entertainment memories that make every day better for all.
Moviegoers and their kids play with their underwater friends at the premiere of The Little Mermaid in SM City Cebu.
The 'Under the Sea' immersive LED tunnel at the SM Mall of Asia allows visitors to experience how it feels to be living under the sea. Photo courtesy of Walt Disney Studios.
Special offers and promotions
Keep an eye out for special discounts and deals that make cinema experiences even more meaningful.
Book movie tickets with SM IMAX 3D as well as 2D cinemas available at 74 SM Cinemas nationwide.
To know more about SM Cinemas' promos, deals, and exciting activities, visit www.smcinema.com or visit @SMCinema on social media.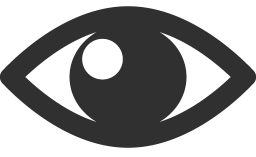 215