The "Paskong Pagmamahal ng Betan" Christmas Gift Giving and Feeding Program for the less privileged children of Barangay Matagbak, Pililla, Rizal. The beneficiaries shall be treated to a day of fun, games, and raffle prizes plus a Noche Buena basket. This will take place on December 9, 2023, at Pililla, Rizal.
The highlight of this event shall be the breaking of the bread to be shared with the beneficiaries, this ceremony will show all that is good and noble in man, showing how the Beta Sigma Fraternity upholds its core values with unwavering dedication. Rooted in a sense of duty to God, country, family, and fraternity, they strive to make a positive impact in the world through the spirit of giving and equality, the very essence of Beta Sigma Fraternity.
This maiden project is a humanitarian initiative of our fraternity chaired by Bro. Patrick Gatan and co-chaired by Bro. Daniel Bartolata and Bro.Roland Macagga in collaboration with Beta Sigma San Francisco Assembly.
This project is envisioned to become a regular annual event of the fraternity not only to share moments with the less privileged but also to give opportunity for the Beta Sigma brotherhood to help others, to share their blessings, and to give hope and bright perspective for those who have less in life.
For our brothers and sisters who will share a small part of their treasure, you may send it through our GOC, Bro. Roland Macagga GCash No.0906-349-9175. Moreover, to allow ample time for preparations, the deadline for the remittance of the Php 1,000.00 assessment is November 18, 2023, Saturday.
We are looking forward to your BETAN SUPPORT!
MABUHAY ANG KAPATIRAN BETA SIGMA!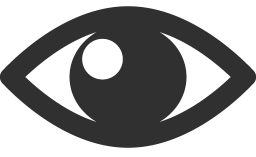 40