The Tourism Infrastructure and Enterprise Zone Authority (TIEZA), in partnership with MyEG PHILIPPINES, INC. (MyEG PH), officially launches today the Online Travel Tax Services System (OTTSS), providing traveling citizens with more than 90,000 options to pay for their travel tax nationwide. 
This comes after TIEZA's Chief Operating Officer, Mark Lapid signed the Memorandum of Agreement (MOA) with MyEG PH Chief Executive Officer, Ann Margaret Saldaña last June 8, 2022, at the Midas Tent in Midas Hotel and Casino, Pasay City.
With the OTTSS, TIEZA provides citizens a faster, more convenient, and hassle-free way to pay their travel taxes online using different payment options from MyEG's partner E-Wallets such as GCash, Maya (formerly known as PayMaya), GrabPay, and ShopeePay; Online Bank Transfers from BDO, BPI, RCBC, Unionbank, and Maybank; or thru their VISA, Mastercard, and JCB credit and debit cards. Cash payment options are also still available thru any branch of 7-Eleven, Cebuana Lhuillier, Palawan Express, Bayad Center, SM Malls, Robinsons Department Store, Tambunting Pawnshop, RD Pawnshop, USSC, Posible, DA5, and many others.
The process of paying the travel tax online is also quick and easy, with just almost a minute to complete. Citizens just simply need to visit TIEZA's website at https://tieza.gov.ph, click Travel Tax on the navigation menu, and choose Pay Travel Tax Online. On the page, they just need to click the MYEG icon, fill-up the form, select their preferred payment option, and pay.
In addition to the OTTSS, citizens will also soon be able to pay for their travel tax via MyEG's website at www.myeg.ph. This saves the time that travelers consume queuing in airports before boarding their flights.
"We've seen a tremendous increase in inbound travel, which is a good sign for the country's tourism. Now that the Philippines and other countries have more relaxed Covid-19 restrictions, we expect a spike in our number of outbound travels, especially to countries such as South Korea, wherein Filipino tourists are allowed visa-free entries to Gangwon Province and the Seoul Metropolitan Area. We hope the citizens will utilize the OTTSS, so we can somehow decongest the terminals and lessen the transactions and counters that citizens need to deal with before boarding their flight," says TIEZA's Chief Operating Officer Mr. Mark Lapid.
"MYEG s mission has always been to work hand-in-hand with government institutions, from automating their processes, platforms and systems up to activating our more than 90,000 payment channels nationwide. We are honored to partner with TIEZA's Online Travel Tax Services System in integrating and activating our payment services, thus providing a more hassle-free and convenient way for citizens to pay for their travel taxes online," says MYEG PH's Chief Executive Officer Ms. Ann Margaret Saldaña.
The Tourism Infrastructure and Enterprise Zone Authority (TIEZA), formerly the Philippine Tourism Authority, is a Philippine agency under the Department of Tourism responsible for implementing policies and programs of the department on the development, promotion, and supervision of tourism projects in the Philippines.
TIEZA acts as the Department of Tourism's implementing arm in providing support infrastructures and facilitating investments in tourism enterprise zones (TEZ) nationwide and relies in its 50% share from the gross collection of the travel tax as its primary source of funding to carry out its mandate.
As a market leader and pioneer in electronic government service and a leading e-payment processing provider in the Philippines, MYEG Philippines has leveraged its strengths and expertise with its partnership with government institutions in providing world-class e-government services accompanied by its wide payment channels nationwide.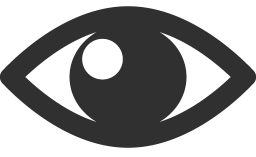 40