Luxury is all about the finest.
So, dig into the remarkably delectable world-class flavors of your lifestyle buffet – The Food Club Manila.
Ever since The Food Club Manila turned its stoves and ovens on once more last October, the crew have served and treated their customers from all walks of life with sumptuous dishes inspired by various tastes around the world. With the abundant selections to choose from, here is your guide to help you decide which finest picks are worth the taste test for your palette and the space in your tummy.
Garlic Butter Shrimp
Anything with butter is anticipated to be exquisite. Pair it with the rich and nutty spice of garlic. Together, coupled with other seasonings, the luscious flavor of shrimp is delicately enriched. The creamy scrumptious fusion of the French-originated cuisine Butter Garlic Shrimp will absolutely make you want more.
Chinese Steamed Sweet and Sour Fish
Speaking of flavorful fusions, anything Sweet and Sour is one of the most famous of them all for Filipinos. With the richness of Chinese spices, and the promise of healthy food preparation through steaming, you'll most likely go for another round.
Yang Chow Fried Rice
Who would have thought rice can be so savory? This oriental rice cuisine is definitely a crowd favorite. And to think that you can get it for unlimited rounds here at The Food Club Manila is like a dream come true for rice lovers.
Shabu-shabu
This is another oriental cuisine in the list and is certainly a crowd favorite too. The Food Club Manila has its own Shabu-shabu corner for the 'health-conscious' foodies as it contains vitamins and proteins, and has no grease or added MSG. So, if you want to dine out with other food options but with less guilt, The Food Club's got you!
Shrimp, Kani and Vegetable Tempura
One of the most prominent Japanese cuisines is the Shrimp Tempura. And it has undoubtedly captured the hearts and the taste buds of the Filipinos and even other races. As a matter of fact, this is one of the dishes that you should keep an eye out on The Food Club, as it can instantly run out in minutes – just a quick tip.
Chicken Karaage
Combine crispiness and tenderness, plus the satisfyingly distinct salty tangy taste to get this delectable fried Japanese cuisine. Aside from the Tempura, this is also one of the most sought-after dishes in The Food Club menu.
Pork Lechon Belly
Originally a delicacy from Cebu, Pork Lechon Belly is one of the most favorite cuisines during gatherings, fiestas, and of course, Christmas and year-end celebrations. Its exquisite aroma and lusciously crispy outer layer (pork skin) is simply to die for.
Roast Beef
Rare, medium, or well-done? You can get it however you like it at the Food Club. This rich and juicy cuisine, partnered with aged wine, is a clear display of stature. But you can have it along with other world-class dishes right here.
Margherita Pizza
With fusion flavors that are pleasing and neutral, you'll absolutely go back for two or more rounds. Margherita pizza is a Neapolitan pizza that is simply made up off mozzarella cheese, garlic, extra virgin olive oil, tomatoes, and basil.
Barbecued Spareribs
The word Spareribs itself is enticing enough to make you imagine how delectable this dish is. You're most likely picturing the semi-burnt meat that is tender and succulent, with mouthwatering barbecue sauce. And the best part – you are not limited to only one plate of Spareribs at The Food Club.
Besides these finest ten, there are also a bunch of world-class cuisines that you should definitely try in The Food Club Manila. There is even a Salad Station for the health-conscious foodies.
Moreover, The Food Club also offers the newest Dessert Island for the sweet tooth with all the delectable cakes, crepes, ice creams and the overflowing chocolate fondue.
One of the best things about The Food Club Manila is that when they say it's a complete package, it is indeed a full bundle – refreshments included. Your lifestyle buffet offers a variety of delightful juices, sodas, and even draft beer. Pair up your chosen dishes with any drinks that you desire.
So, there are your finest ten, plus some great add-ons to make your Food Club Manila experience exquisitely perfect.
For inquiries and event bookings, please call 0917-1444187 / 0917-1664187 or send an email to foodclub.reservation@gmail.com. You can also visit The Food Club Manila Facebook page for more information.
Get ready to dig into luxury dining that you can afford. Your lifestyle buffet's finest awaits you!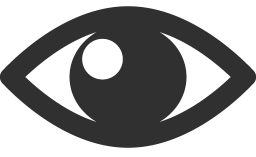 17