Enchanted Kingdom (EK), the first and only world class theme park in the Philippines, officially launched its 28th anniversary roster of events this October at the Eldar's Theater last October 1. The year-long celebration with the theme "What's Your Enchanted Story?" places the spotlight on recreating enchanting stories from the past and creating new magical experiences for every guest, with a slogan Be The Magic, Be Enchanted!
"Enchanted Kingdom remains to be part of our guests' personal milestones throughout its 28 years. We are very excited to capture these enchanting stories from our past and present guests, and celebrate these magical experiences with the future generation," said Nico Mamon, 28th Anniversary Celebration Wizard and the Head of Organization Development and Corporate Planning.
Due to popular demand, the main anniversary highlight will be the Sky Wizardry Fireworks Competition, returning eight years after its last spectacle and happening every Saturday starting October 7.
Aside from the fireworks competition, Enchanted Kingdom has so much in-store for all types of guests:
On October 7th, Enchanted Kingdom recognizes our beloved teachers through activities and entertainment with the World Teachers Day Celebration event culminating the National Teachers Month.
On October 14th, EK launches "Storytime with Eldar, An Enchanting Kids Event" to start off the kids' activities, followed by its very own Grand Storybook Characters Parade to introduce and meet and greet Enchanted Kingdom characters before the fireworks competition.
On October 21st, Eldar's EKreators will be having a trend worthy celebration for both loyal park goers and fans in collaboration with social media influencers and content creator partners. Hosted by Show Suzuki and featuring amazing performances by Kimpoy Feliciano, Mastermind, Femme MNL, Legit Status and SPC Dancing Riders.
Lastly, on October 28th, the Grand Finale of the Sky Wizardry Fireworks Competition will dazzle guests, and the Be Enchanted! Concert will be headlined by Asia's Soul Supreme KZ Tandingan together with other local acts dwta & Axis PH to cap off the anniversary month.
Eksperience the Magic Card (EKMC) annual pass holders, will also be treated to "EKMC Weekend Specials", an intimate event for pre-registered cardholders.
EK will also re-launch its nostalgic menu items from the past 28 years from its restaurants and the launch of new merchandise to commemorate the 28th anniversary. Guests will also notice many new EK and partner food outlets around the park as well.
During the launch, EK also unveiled their newest offerings and developments at the theme park in line with its 28th year of creating and providing magical experiences and memories that last a lifetime. These include the:
EK mobile app which features the park's interactive map and schedule of daily events and activities. Through the mobile app, guests can also access the EK online store (EKOS). Anna Mamon-Aban, EK's Head of Business Development & Digital Transformation, encouraged everyone to download the app for a more seamless and magical guest experience.
STARBOOKS, the Department of Science and Technology's (DOST) interactive kiosk system and digital library in a box, containing thousands of carefully-curated knowledge content. Two units will be installed at the park's Agila the EKsperience in partnership with DOST.
Guests can also expect a new and improved Fun Kart, EK's 800-meter go-kart race track, with the introduction of new karts
Finally, Enchanted Kingdom is working its magic in bringing their guests an enhanced and dining experience with branded dining outlets planned for the Portico area, located just beside the Front Gate of the park. Furthermore, EK announced that starting December 17, the theme park will open its gates every day of the week and continuously provide wholesome family leisure and entertainment especially during the holiday season.
The year-long celebration is made possible by the following sponsors: Coca-Cola, VIVA Communications Inc. (VIVA One), Dirt Bug Sun Anti-Mosquito Lotion (Unilab), Dayzinc, Jack'nJill, Swiss Miss, Lexus, Good Day, Great Taste, Tony and Jackey, Vitamilk, Chupa Chups, Eurotel, Honey C, Juan Carlo The Caterer, Inc., Gardenia, Philadelphia, Salonpas, Seda Nuvali Hotels, and MPower.
For more information about this celebration and other upcoming events, visit https://www.enchantedkingdom.ph/ and EK's official social media accounts @enchantedkingdom.ph for Facebook and Tiktok, and @ek_philippines for Twitter and
Instagram.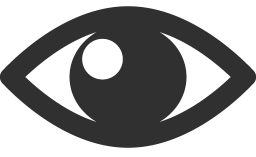 159