MANILA — Ako Bicol Party-list Rep. Elizaldy Co is giving assurance that they would find a "viable solution" to the Military and Uniformed Personnel (MUP) Pension problem before the end of the year.
This comes as the chairman of the House Committee on Appropriations promised to support the goals of Speaker Ferdinand Martin Romualdez for a swift passage of the Marcos Jr. administration's priority bills.
"As the Chairman of the House Committee on Appropriations, it is my utmost duty to work in collaboration with Speaker Romualdez and our esteemed colleagues to ensure that the priority bills gain the momentum they deserve. These bills hold the key to our nation's progress and prosperity," he said.
"I assure everyone that, before the end of 2023, we will find a viable solution to issues surrounding the MUP Pension that benefits everyone involved," he also said.
The administration of President Ferdinand Marcos Jr. has 17 proposed priority measures, including the MUP Pension, which are seen to bolster economic recovery and create an enabling environment for businesses that is anticipated to generate more job opportunities for Filipinos.
But under the leadership of Romualdez, the House already passed on the third reading seven of the 17 proposed priority measures. Four more are expected to be approved before the House takes a break this October.
"We are fully aware of the urgency of these bills and their direct impact on the lives of the Filipino people. These bills represent our commitment to protecting local farmers, promoting fair competition, empowering communities, and harnessing our resources sustainably. Their successful passage will drive our country's progress towards a brighter and more prosperous future for all Filipinos," Co emphasized.
Additionally, Co said the passage of six other priority bills is being eyed on or before December 31.
These are the MUP Pension, Motor Vehicle User's Charge, Revised Procurement Law, New Government Auditing Code, Rationalization of Mining Fiscal Regime, and National Water Act.
"These bills demonstrate our unwavering dedication: to enhance road infrastructure and safety, to provide better support for our valiant defenders, to promote transparency and efficiency in government projects, to ensure accountability and responsible use of public funds, to strike a balance between economic growth and environmental protection, and to safeguard our water resources for future generations," Co said.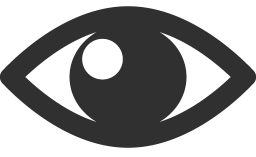 60