Aptly referred to as the #SPFSuperstar, Hello Glow's newest innovative sunscreen release is packed in a sleek stick format with a high SPF rating boosted with powerful skin care benefits! Formally revealed at its launch party entitled "Stick to the Fun" on May 30, 2023 at the Island in BGC, the Hello Glow Sun Care Stick SPF 60+ PA++ proves to be another best-in-class addition to the brand's already disruptive range of high quality and fun skincare products!
The Hello Glow Sun Care Stick SPF 60+ PA++ had actually already gone viral on social media a week earlier, thanks to a few Tiktokers who discovered it in stores, and posted about it online with solid five-star reviews—way ahead of the brand's official launch!
What they loved most about the product? The SPF 60+ PA++ rating that is unprecedented in sun care sticks, how the format is so convenient to use and easy to clean, and that the finish is perfect for the Philippines' tropical weather! Hydrating but not greasy, mattifying but glides smoothly without tugging on skin!
Hosted by Aiyana Perlas, the event started with a quick brand introduction by Denice Sy, Chief Sales & Marketing Officer of Ever Bilena Cosmetics, Inc. and Brand Founder of Hello Glow. According to Denice, Hello Glow champions their tagline #BecauseYourSkinMatters in all of their campaigns and product development. "This is why we strongly advocate for the importance of transparency and proper skincare education."
She adds that as the Philippine market has developed over the years to appreciate sun care not only during the summer but as a critical regular part of their daily skincare routine, "Hello Glow created different formats and formulations of sun care to cater to customers' unique skin types and concerns." In line with this, Denice states that Hello Glow is also the first local brand to publish SPF test results and certifications for all their sun care products. "If we claim it, we can vouch for it!"
Well-loved Youtuber and skincare influencer Jan Angelo and board-certified dermatologist Dr. Jaja Lao-Ang were later called on stage for a short educational Q&A segment. To break the ice, Jan and Dr. Jaja were asked what their first experience with the brand was like. Jan says he has been a user of Hello Glow products since 2020, and swears by the Hello Glow 3-in-1 Lightweight Sun Care Gel and the best-selling Hello Glow Advanced Rejuvenating Set's nourishing night cream! Whereas Dr. Jaja shares she has actually been using the Hello Glow Sun Care Stick SPF 60+ PA++ for weeks now, and especially enjoyed the product during her recent trip to the beach with her family.
Main highlights from the talk was the live demo of Dr. Jaja re-applying the Hello Glow Sun Care Stick over her makeup. The host Aiyana and the audience were all shocked to see how Hello Glow's sunscreen stick actually so effectively blotted and mattified her skin, and seamlessly glided on her skin without messing up her makeup! There was barely any transfer on the sunscreen stick afterwards too! Regardless, Dr. Jaja highly encouraged wiping the sunscreen stick with tissue after every use.
Jan, on the other hand, hyped on the Hello Glow Sun Care Stick's UV filters and active ingredients! He mentions the four sunscreen filters that make up the product's SPF 60+ PA++ rating! Namely, Ethylhexyl Methoxycinnamate, Ethylhexyl Salicylate, Zinc Oxide, Diethylamino Hydroxybenzoyl Hexyl Benzoate. He did not want to bore the audience by reading and expounding on everything on the product label. Therefore, he focused on the features of the sun care stick that he appreciated the most! "The inclusion of Cica assures you that the product is soothing." Its lightweight finish is fitting for those who have oily and acne-prone skin too, which Jan relates to! Furthermore, because the product is lipid-based, that in itself prevents bacterial growth, so "no need to worry about it being unhygienic!"
Ultimately, Dr. Jaja, Jan and Denice reiterate that the best sunscreen is the one you are willing to use every day. Dr. Jaja agrees that people should "stick to the fun" when it comes to their sun care choices, because you should want to be consistent with your daily SPF usage. As a final word of advice, Dr. Jaja encourages using a traditional sunscreen as base, and layering the Hello Glow Sun Care Stick over as additional protection.
Definitely, Hello Glow's product portfolio offers all you need to maximize your sun care. From their O.G. 3-in-1 Lightweight Sun Care Gel which has a watery formula, to the Anti-Pollution Tinted Sunscreen which utilizes tone-adapt technology, to their Ultralight ++ Sunscreen which has a serum-gel consistency, as well as their latest summer release, the Sun Care Lip Balm with SPF 20! All of these can be used together with the Hello Glow Sun Care Stick SPF 60+ PA++ for the ultimate sun protection!
The star-studded guests who attended included well-known dermatologists Dr. Irene Gail Robredo-Vitas and Dr. Bea Chan; beauty pageant title holders Miss World Philippines 2022 – Gwendolyne Fourniol, Miss Charm International 2023 1st Runner Up – Annabelle McDonnell, Miss Intercontinental PH 2023 – Iona Gibbs, Miss World PH Tourism 2022 – Justine Felizarta, Miss World PH Charity 2022 – Cassandra Chan, Miss Eco PH 2022 – Ashley Montenegro, Miss Philippines Fire 2023 – Sha'uri Livori, BB Pilipinas Congeniality 2022 – Eiffel Rosalita, Miss Universe Philippines Congeniality – Shayne Maquiran ; among other social media influencers and friends!
Hello Glow Sun Care Stick SPF 60+ PA++ is only Php 395 and available online in Hello Glow's Tiktok Shop, Lazada and Shopee Flagship Stores. In physical stores, it Is currently exclusively available in Watsons and SM Beauty Dept Stores, and soon in Robinsons Dept. Stores and SM Hypermarket! Follow @helloglowofficial on social media and the hashtags #HelloGlowSunCareStick and #SPFSuperstar to learn more about the brand and its new release!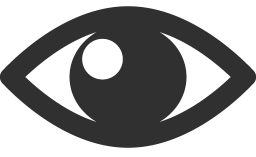 88