The City Government of Valenzuela, under the leadership of Mayor WES Gatchalian and the City Health Office launched "Bertong Sipilyo" as part of the celebration of the 19th National Oral Health Month with the theme "Ibigin ang Bibig! Sa Bibig na Malusog at Alaga, Masustansyang Pagkain Enjoy Hanggang Pagtanda!" at the Valenzuela City Town Hall, February 13, 2023.
As mandated by Presidential Proclamation No. 559 signed by former President Gloria Macapagal-Arroyo in 2004, February is celebrated as the National Dental Health Month, which aims to strengthen the public awareness of good oral health. With this, the City Government of Valenzuela led by the City Health Office, launched "Bertong Sipilyo", a jingle and a mascot which intends to serve as a teaching tool for proper tooth brushing for all ages. Bertong Sipilyo was conceptualized by several public health dentists from Valenzuela City and was designed to be catchy and playful.
An infomercial about Bertong Sipilyo was also produced by the City Government to increase the public awareness regarding the importance of good oral hygiene among children in the prevention of Early Childhood Caries (ECC) and to develop toothbrush habits to daycare students as part of their daily routine. The infomercial will be distributed and played in all the daycare centers, public schools, and public spaces like the Valenzuela City People's Park, Family Park, and Tagalag Fishing Village among others, in the city. A special live performance of the jingle together with the mascot of Bertong Sipilyo, city dentists, and daycare students was also performed during the event. Dental hygiene kits were also distributed to the participants.
In his message, City Health Officer, Dr. Marthony Basco said, "Sa ating oral health, may tatlong 'r'. Una repair your tooth, pangalawa, 'pag di na kaya i-repair, we remove, at para makakain nang maayos, we replace. Dapat ay hindi na natin paabutin sa tatlong r, kailangan pangalagaan natin hindi lang ang ating ngipin, kundi pati rin ang gilagid, pisngi, at dila dahil 'pag malusog at malakas ang ating bibig, malusog at malakas din ang ating pangangatawan." [In our oral health, there are three 'r's that are being practiced. First, we repair, second, if we can't repair, we remove, and to be able to eat properly, we replace. We shouldn't let it reach the third 'r', we should take good cake not only of our teeth, but also our gums, cheeks, and tongue because with a healthy mouth, comes a healthy well-being"]
Present during the event were Division of City Schools Valenzuela Superintendent, Dr. Meliton Zurbano, DepEd-Valenzuela representatives Dr. Baltazar Gayem, Dr. Rustica Lorenzo, Valenzuela Dental Chapter representatives, Dr. Jennifer Aguilar, Dr. Rhina Carreon, and Dr. Katherine Martinez.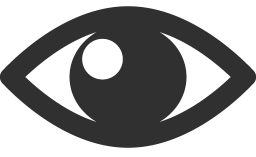 36