ANAKALUSUGAN Party-list Representative Ray T. Reyes called for a thorough lifestyle check on officials and personnel of the Bureau of Custom and the Department of Agriculture as recent house committee hearing bared that some of them owns luxury cars and other assets.
"The Office of the Ombudsman should move and start a lifestyle check on these people. Since time immemorial, BoC had been known for unscrupulous transactions. Employees working as early as eight months, could be seen owning luxury cars. How is that even possible?" Rep. Reyes pointed out.
"Rising prices of agricultural commodities due to the complicity in smuggling of some in DA also indicates that huge syndicates operate within and are behind all these. We, consumers, pay the price of their corruption," Rep. Reyes added.
The House Committee on Ways and Means conducted an inquiry into the smuggling of basic commodities. The inquiry showed that the price of agricultural products such as onions and sugar in the country are significantly higher than in Pakistan, Bangladesh, and Paraguay.
The inquiry also uncovered that almost five billion pesos worth of revenue is uncollected due to rampant smuggling of agricultural products.
"Almost 5 billion pesos of revenue is lost due to the smuggling of agricultural products. It is high time that all these people are subjected to lifestyle checks, from top to bottom. No sacred cows. No holy onions. From the heads of offices, even down to the clerks and security guards", Rep. Reyes said.
According to the committee report, agricultural smuggling has risen through years of the Covid-19 pandemic based on intelligence reports received by the House Committee on Ways and Means indicating increasing trends in underreported importation of agricultural goods.
Rep. Reyes has similarly called for immediate action to stop smuggling of agricultural products, highlighting that "it has negative impacts on revenue generation, the economy, and the livelihood of local farmers."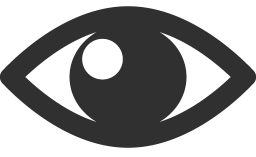 14