BINALIKAN ng mga netizen ang pagyayabang noon ni Ilocos Norte 1st district Rep. Sandro Marcos na pinag-aralang mabuti ang Maharlika Investment Fund.
Kinastigo nila ang mistulang pagsasabwatan nina Pangulong Bongbong Marcos, anak na si Sandro, House Speaker Martin Romualdez, Finance Sec. Benjamin Diokno, mga senador at kongresista para agad mailusot ang MIF.
Matapos ang laban-bawi ni Marcos, may nagkomento na ipinapakita lang nito kung paanong nagagamit ang kapangyarihan ng pangulo upang i-shortcut ang legislative process.
May mga nag-aalala naman kung ano ang mangyayari sa pondong inilagak ng DBP at Landbank sa Maharlika Fund.
Narito ang ilan sa mga komento sa X:
FightOnPhilippines :
We blame Diokno, Sandro Marcos, BBM and the rest of the Senate, House stooges for passing this #Maharlika bullshit slush fund. Where's the money? Return the money to the banks! We demand full COA audit. We knew this was a bad idea, now it's a total disaster.
Michael:
Perfect reminder of the constant misuse of the power of the Prez to shorten the legislative process. Absent the need for immediate enactment to meet a public calamity or emergency, every bill must be thoroughly studied and discussed in Congress. This is just proper lawmaking.
Joe:
Honestly, the whole idea of pushing through with a major investment fund without proper vetting and oversight is pretty dumb and ludicrous. It's like saying, "Let's just throw a bunch of money at a project without really understanding what the money will be used for or how it…
Gowen Geter:
Baka hindi pa lang decided kung sino iuupo sa board ng MIF
jimelley:
So sana pakibalik na rin yung funds na kinuha nyo from the govt banks?
Jusmiyo. Ano pa bang dapat gawin ng mga ito para matauhan ang mga fans nila. Since July 1, 2022. Wala na talagang ginawang ikakabuti ng Pinas. hayst.
MrsHan:
Gaano katanga yun nag-draft ng Maharlika Fund bill at hindi alam na maapektuhan ang capital requirements ng DBP at LBP?
Ro Agnew:
Lalo na kung yong unang kabalbalang ideya na SSS at GSIS ang kikilan. Asan na ang mga punyetang nagsulong nyan?
fitpinoy:
Repeat ba ito kung paano nabangkarote ang LBP at DBP noong panahon ng diktadurang Marcos, except ngayon legalised corruption thru the MIF?
Kim Santos:
kala ko ba mga ecomonics experts ang nagrekomenda at nag assure sa Maharlika – gaya ni – JOKE-NO? na isa sa may pinakamalaking sweldo sa gobyerno kada taon.
galanthus83:
Sinabi na kasi na sovereign wealth fund ay para lang sa mga bansa na may SURPLUS or sobrang pera.
BraveHeart:
Dapat meron managot sa kawalan ng masusing pagaaral bago mag invest sa MIF.
Raph-raph:
MINADALI KASI…AYANNN NANGANGANIB NA MA-BANKRUPT ANG MGA DONOR GOVT BANKS!! KABADO NAAAA SI BLENGBLONG!! IKOT NA ANG PWETT!! PINAPASLOWDOWN NA PARA DI MASYADONG MABISTO NA UBOSSS NA AGAD ANG PONDOOO!!
alén:
Maybe you should listen instead. Encourage your own technical experts to speak out and not kowtow to your wishes. Turning to be a yes man and be subservient to powers that be, seems to be a national Pilipino malady. Let's discourage this and empower more.
stella marie:
Ayan kasi e, atat na atat na i- certify as urgent noong Mayo kahi hindi pa napag-aralan ng husto. Tapos ang Kongreso naman, sunod lang din. I- repeal na lang kaya?
CathyF:
so ano na po mangyayari sa php50B ng LandBank at php25B ng DBP? asan na? hindi ibabalik? so pinilit niyo lang ilabas nila ung pera para sa…?
diba parang naging style ni Marcos Sr yan dun sa foreign aid/donations dati? invest ung pera sa labas tapos ung interes kinuha niya?
Kulas:
Eh sinong tanga ba nagpamadali para maipasa yan? Baka magkalimutan, ibalik nyo muna ang pondo ng LBP.
@haydnzeke:
You were warned. Many people–smart people, average people–warned you. But you didn't listen.
Yoyeng123:
San n ngayon yun seed fund from Landbank?
Reyna:
Pero asan na yung perang kapital daw? Ibalik dapat sa Landbank yun. Baka naman kasi ginawa lang yan para makakupit tas biglang ganyan, suspendes pero nakuha na pera. Scam kung scam talaga.
WAWAM:
Marcos Jr stumbles! (again!)
what will happen to the funds that Land Bank and DBP sent to the govt for the Maharlika Investment Fund? these banks need the money to stop it from being further weakened.
Pau:
'Di ba'y sya nagpamadali ng Maharlika fund? Sya tong atat na atat ipasa ng Congress yung bill tapos ngayon it needs further study? YOU DON'T SAY?
apro:
initial investments from DBP and Landbank should be returned in full! Anong kalokohan to, urgent tapos nung naremit na biglang cancel? It's giving scammer vibes as usual
jeffrey:
Question.
Nasaan ang initial fund na binigay ng LBP at DBP?
Im_Your_Daddy:
Sayang plano. Poor leadership. Nagpagamit naman yung mga inappoint niya. At pinagmalaki pa sa ibang bansa na kesyo maginvest sila sa Maharlika Fund? Tapos ngayon urong sulong? Why am I not surprised. 5 years pang PAGTITIIS! Yung mga bumoto sa kanya KAYO MAGTYAGA.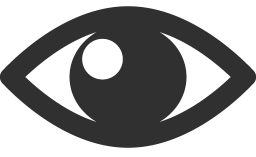 75