A RANKING House leader has urged incoming Department of Information and Communications Technology (DICT) Secretary Gringo Honasan to junk the plan of Presidential Adviser on Economic Affairs and Information Communications Technology Ramon 'RJ' Jacinto to limit to two the number of private and independenr companies that would be allowed to construct cell towers in the country.
House Assistant Majority Leader Johnny Pimentel of the 2nd district of Surigao Del Sur reminded Honasan that the planned  TowerCos duopoly of Jacinto  violates the congressional franchise of Globe and Smart.
He said that the two chambers of Congress must first amend telcos' franchise to prevent them from building their own cell towers.
Pimentel, former chairman of the House Committee on Good Government and Public Accountability, also said Jacinto should better distance himself and not get involved with the Common Tower Policy, which the DICT plans to implement.
"It is very clear that he (Jacinto) has his own business interest, and hindi na dapat siya makisawsaw riyan. Ano naman ang pakialam niya riyan? He is not even an investor? Probably he just wants to make money…hindi na dapat siya makialam diyan," said the Surigao del Sur lawmaker.
The lawmaker further said that it is better if the incoming DICT chief  would thoroughly study the Common Tower Policy and not just follow what Jacinto wants.
Pimentel in particular chided the presidential adviser for intensely pushing that only two tower companies be given the permit to operate in the country once the Common Tower Policy takes effect.
He has misgivings on Jacinto's strong personal lobbying for the execution of the said policy.
Even Jacinto's bragging that he has a 'written authority' coming from President Duterte stating he will lead and supervise the implementation of the Common Tower Policy was contradicted by Pimentel.
"That is duplication (of function). I don't think he has authority…he's just an economic adviser. With regards to policy and guidelines, he has not authority, duplication na 'yan. Mayroon na nga tayong secretary sa DICT, makikialam pa siya.  He is just an economic adviser and he is just enjoying a one peso per year salary. He just give advices and does not and should not in any way meddle in the policy making decision," stressed the congressman.
According to Pimentel, he doesn't believe it would be beneficial if only two independent tower companies would be allowed to operate and maintain common cell sites or towers.
Apart from this, he doesn't agree of having a 'common tower', and instead, would rather let each telco have their own cell sites.
"If you are talking about the cell sites, the cell site towers to be used as a common tower of the telcos, mahirap 'yun. Because each cell sites, nirerentahan iyon ng telco. Like for example, the existing two players, they already spend millions of pesos to put up their own towers. So, kung ipagagamit din nila iyon, like dito sa third or incoming player, itong third telco will just ride on sa common tower. That will be very unfair and I don't think it will prosper," said Pimentel.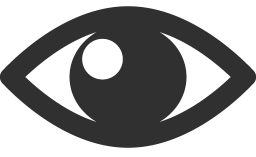 21