Guests from South Korea, Japan, Taiwan, and China top AirAsia travelers' list from January to 13 August 2023
Manila, 15 August 2023 – AirAsia Philippines anticipates further growth in international travel as it is expected to become more seamless, following the Department of Health's (DOH) decision to eliminate the vaccine certificate mandate for inbound foreign travelers, effective August 12, 2023.
DOH Circular 2023-06 which covers all airports and seaports in the country states that "all arriving international travelers are accepted regardless of their vaccination status". This circular also followed the Transportation Department's earlier announcement of the scrapping of face masks for public transportation.
AirAsia Philippines' marketing analytics team noted the period spanning from January 1 to August 13, 2023, witnessed Koreans as the leading nationality among visitors, comprising 13%. They were succeeded by Japanese at 7%, Chinese at 6%, Taiwanese at 3%, and a conglomerate of Americans and other nationalities constituting 22%. Noteworthy destinations during this period encompass Cebu, Caticlan (Boracay), Davao, Iloilo, and Tacloban.
AirAsia Philippines Head for Communications and Public Affairs and First Officer Steve Dailisan said, "Since the pandemic, the vaccine certificate has been the most essential travel requirement for inbound tourists. The lifting of this travel requirement is a major step towards making travel more seamless and will definitely encourage travelers, regardless of vaccination status, to experience the Philippines. This is also very timely now that we are a few days away from welcoming the "Ber" months, the usual peak of travel in the Philippines."
The Department of Tourism (DOT) has set a target of 4.8 million international tourist arrivals for 2023. The World's Best Low-Cost Airline aims to contribute to this target through its best services backed by best value deals for flights and other travel-led services on the airasia Superapp.
AirAsia Philippines reminds its guests that all international flights will continue to arrive and depart at the NAIA Terminal 3 while all domestic flights have now moved to NAIA Terminal 2. All travel advisories and other information regarding flight schedules are regularly updated and posted via the AirAsia travel safety website.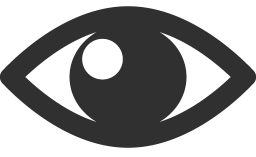 46