Another successful venture to preserve the majestic sea turtle species in Bataan concluded on August 25, 2023, as the Local Government Unit of Bataan partnered with the Local Government of La Union through the sponsorship of GNPower Dinginin Ltd. Co. (GNPD), to capture La Union PG-ENRO's best practices in preserving their pawikans, including their ordinances and notable statistics about the species.
The group, consisting of representatives from Bataan's Provincial Government Environment and Natural Resources Office (PG-ENRO), Provincial Tourism Office, Provincial Veterinary Office, Bataan Peninsula State University, Sitio Fuerte Sagip Pawikan Association, and GNPD's Community Relations Department, were welcomed into the province of La Union by Governor Rafy Ortega-David. The courtesy call turned out to be one of the wins of the benchmarking program, as Governor Ortega emphasized the fruitful partnership between the Bataan LGU and La Union LGU, which helped make the visit possible. Moreover, she shared how the province is now keen on putting the environment before tourism.
"Naniniwala kami na walang tourism kung hindi maayos ang ating environment dito sa La Union," Ortega stated, to which Arcel Madrid, AVP for Community Relations, agreed to, and said "We value our commitment to our environment and allotted 60% of the department's budget to environment-related projects to foster our corporate social responsibility." To further introduce the Bataenos to their pawikan conservation efforts, the team proceeded to meet and discuss with Carlos Tamayo, President of Coastal Underwater Resource Management Actions (CURMA) about their methods in rehabilitating injured pawikans, and inspiring volunteerism in the province.
CURMA, one of La Union's flagship associations in preserving marine life, is currently restoring a malnourished sea turtle in their facility. Their remarkable efforts were also initiated by volunteers, much like the Sitio Fuerte Sagip Pawikan Association, which is why the group truly made the most of the visit by sharing practices from all organizations to get inspiration on which one they could implement.
Moreover, La Union is not only passionate about saving pawikans – it also aims to enrich all kinds of life, as introduced by Toby Tamayo of Beekeeper's La Union Farm. Amidst the tall bamboo trees and vivid forests of the farm were innovative practices on how bamboo species that may not survive in Philippine weather can thrive in the right hands.
Indeed, this initiative is not wasted in vain, seeing as how La Union's alluring scenery goes beyond that of its beaches and sunny sights.
After a very productive visit at CURMA, the team was awed by the sprawling corals of Immuki Island and the mangroves of Bauang Bakawan Eco-tourism Park, which furthers the environmental ties of the province to GNPD. The group had a chance to witness the corals and mangroves in the area, which are also part of GNPD's prospects back home in Bataan.
The benchmarking program concluded with a courtesy call from Bauang Mayor Eulogio Clarence Martin P. de Guzman III, who also shared his enthusiasm for the partnership between the LGUs.
GNPD is dedicated to developing long-term, dependable environmental and social development initiatives relevant to nurturing and supporting our community and environment to co-create positive change and empower progress. Initiating and sponsoring the benchmarking event between Bataan and La Union helps solidify its P.R.O.G.R.E.S.S. roadmap: Protect marine life, Reforest land, Optimize wealth from waste, Generate livelihood skills and income, Rehabilitate social infrastructure, Elevate Educational opportunities, Safeguard quality health access, Strengthen Disaster Resiliency.
About the GNPD
GNPower Dinginin Ltd. Co. (GNPD) is a 2×725 MW (gross) coal-fired power plant in Mariveles, Bataan which is considered by far the biggest coal-fired power plant in the country today, spanning 30 distribution utility contracts and two retail electricity suppliers.
GNPD operates under the private limited partnership of AboitizPower's Therma Power, Inc. and Ayala Corporation's AC Energy Holdings, Inc. and Power Partners Ltd. Co.
UNIT 1 of the project has been generating power since March 2021 and went into commercial operation on December 2, 2021. Unit 2 successfully synchronized to the grid on April 23, 2022, and on May 27, 2022, it started to operate at its full load capacity. Certificate of Compliance was awarded to GNPD Unit 2 last October 11, 2022.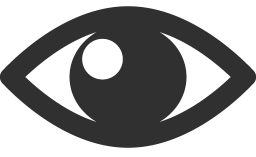 95