As the Philippines braces for the impact of the El Niño phenomenon, temperatures are expected to rise, bringing sweltering heat and discomfort to households across the country. The Philippine Atmospheric, Geophysical and Astronomical Services Administration (PAGASA) has reported that El Niño is present in the tropical Pacific and is predicted to persist until the first quarter of 2024, with signs of strengthening in the coming months.
In such challenging times, staying cool and comfortable is essential, but so is the need to reduce energy consumption to mitigate the effects of this climatic event. Prestiz AC, a leading provider of air conditioning solutions, offers a range of advanced cooling technologies that not only beat the heat but also help conserve energy, making them an ideal choice during El Niño.
Sustainable Cooling Solutions: Energy-Efficient Technology
Prestiz air conditioning units are designed with a focus on sustainability and energy efficiency. The company's commitment to providing high-performance cooling while minimizing the environmental impact is evident in their product lineup.
One of Prestiz's standout features is its inverter technology. Inverter air conditioners, such as the (1) BS-12IAY4D 1.5HP INVERTER SPLIT TYPE AIR-CONDITIONER, (2) BS-09IAY4G 1.0HP INVERTER SPLIT TYPE AIR-CONDITIONER, and (3) BS-09BAY2E 1.0HP INVERTER SPLIT TYPE AIR-CONDITIONER, utilize Japan's latest air conditioning technology to deliver quick and efficient cooling. These units can save up to 40% of energy consumption compared to traditional non-inverter models. By using inverter technology, users can stay cool without burdening their energy bills or contributing to increased greenhouse gas emissions.
Be Environmentally Responsible: Minimize Your Carbon Footprint
In today's world, choosing environmentally responsible products is crucial for a sustainable future. Prestiz air conditioners are built with the environment in mind, incorporating features that help reduce carbon footprint.
The refrigerant used in Prestiz ACs is R32, known for being one of the most balanced refrigerants in terms of environmental impact. R32 has a significantly lower global warming potential (GWP) compared to older refrigerants like R410A. By opting for Prestiz air conditioners, consumers are making a conscious choice to contribute positively to the environment and minimize their ecological footprint.
Innovative Cooling Technologies: Comfort and Energy Efficiency Combined
Prestiz air conditioners are not just about saving energy; they also offer innovative cooling technologies that enhance overall comfort while ensuring energy efficiency.
For split-type air conditioners like the (1) CS-18IRC4G 2.0HP INVERTER SPLIT TYPE AIR-CONDITIONER, (2) S-12IRC4G 1.5HP INVERTER SPLIT TYPE AIR-CONDITIONER, and (3) CS-09IRC4G 1.0HP INVERTER SPLIT TYPE AIR-CONDITIONER, Prestiz continues to utilize Japan's cutting-edge air conditioning technology. These units quickly cool down rooms and, with the inverter technology, maintain a stable and energy-efficient operation. Additionally, special aircon filters in the split-type models ensure the air circulated is fresh and clean all day long, promoting healthier indoor air quality.
During El Niño's scorching temperatures and increasing energy demands, Prestiz AC emerges as the ideal solution to beat the heat while conserving energy. With sustainable cooling solutions that utilize energy-efficient inverter technology, Prestiz offers a range of products designed to help consumers reduce their carbon footprint without compromising on comfort. By choosing Prestiz air conditioners with R32 refrigerant and innovative cooling technologies, consumers can make a positive impact on the environment while staying cool and comfortable. So, when the heat becomes unbearable, make the smart choice and opt for Prestiz AC to enjoy a cool, eco-friendly, and energy-efficient living space.
Learn more from prestiztv.com.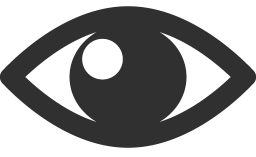 90